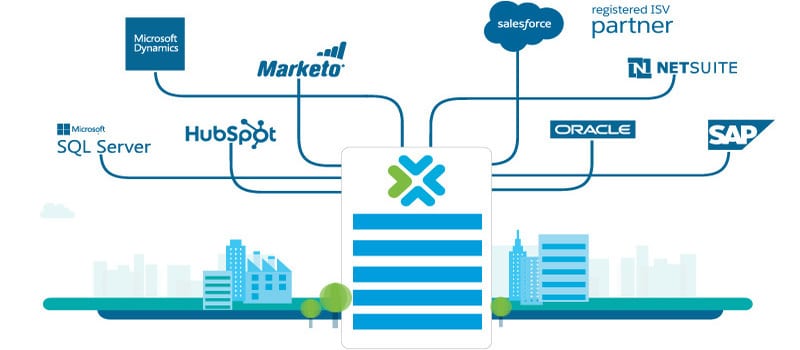 Data Integration vendor Scribe Software recently announced the availability of a new REST-based Marketo connector for Scribe Online, the company's iPaaS platform. Developed in conjunction with Marketo, Inc., a leader in engagement marketing software tools, the new connector exposes Marketo's API to Scribe users. This provides business analysts, consultants and software developers at enterprises, systems integrators, VARs and SaaS companies to develop fast-performing and highly customized integrations between Marketo and dozens of other CRM, marketing, data warehouse and ERP enterprise systems.
Marketo has enhanced its REST API to provide customers with REST web services and ease third-party development on its platform. As a result, the Marketo Connector for Scribe Online expands upon the existing SOAP Connector in a variety of ways. These include:
Improved performance: REST API provides a higher throughput, so a REST endpoint can process more records on a second-to-second basis
Enhanced access to custom objects and entities: REST API supports discovery of custom object metadata, enabling Scribe Online to enhance existing user experience and make integration easier for users who work with custom objects
Efficient use of API calls: Filtering functionality of the REST API allows Scribe integration to process only relevant data, reducing the size of the working dataset and saving time and money
Support for OAuth 2.0: Scribe connector ensures security by using OAuth 2.0 to connect to Marketo REST API as standard protocol in secure data transfer
Scribe's CTO of Connectivity Bob Zurek concludes: "We're excited to be the first to take advantage of Marketo's new REST API to bring improved connectivity to the Marketo community. Our singular focus is to drive down the cost and time needed to create powerful, custom-configured integrations, and the new REST-based Marketo Connector helps Scribe users to quickly create high-throughput integrations that are tailored to the nuances of their particular companies and their unique sales and marketing workflows."
The Marketo Connector for Scribe Online is available immediately.
Click here to read Scribe's official press release.

Latest posts by Timothy King
(see all)