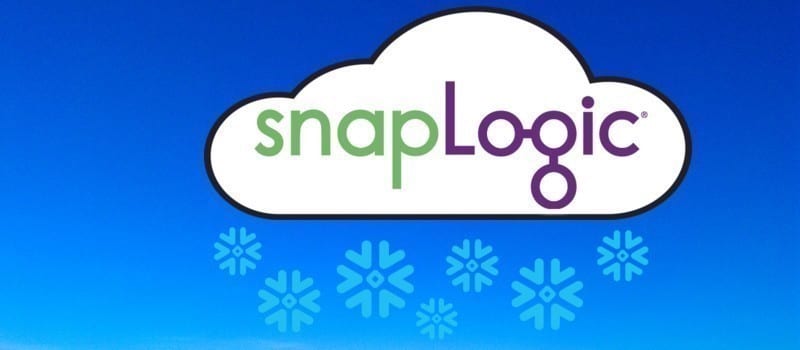 SnapLogic and Snowflake Computing are joining forces to simplify and accelerate Data Integration and Data Analytics in the cloud. The announcement, which was made today via press release, includes technology integration and joint go-to-market activities to help organizations harness all data for new insights and better decisions. New SnapLogic Intelligent Connectors for Snowflake Elastic Data Warehouse will connect all applications and data sources to enable better business outcomes.
SnapLogic recently announced the availability of pre-built connectors which they are calling "Snaps" for the Snowflake Elastic Data Warehouse. Snaps provide self-service data ingestion and transformation from any source, whether on-premise, in the cloud or in hybrid environments to Snowflake's cloud-based repository for Big Data workloads. In this way, timely, relevant data can be quickly analyzed using a wide variety of analytics tools. Snaps for Snowflake Elastic Data Warehouse are available immediately.
In a press statement, SnapLogic discusses the benefits of their new partnership with Snowflake, explaining: "The combination of SnapLogic and Snowflake delivers a solution designed from the ground-up to be cloud-first, self-service, fully scalable and capable of handling all data. Customers using Snowflake and Snaplogic enjoy dramatic acceleration in time-to-value at a fraction of the cost by eliminating manual configuration, coding and tuning while bringing together diverse data and taking full advantage of the flexibility and scalability of the cloud."
SnapLogic's Vice President of Product Management Craig Stewart adds: "Speed, agility, ease-of-use, future-proof – this is what customers want from their software infrastructure and is a product vision shared by both SnapLogic and Snowflake. Our cloud-native solutions, now fully integrated, remove any technical hurdles around data ingestion, preparation and delivery so our customers can instead focus on data analysis and business outcomes." Snowflake Vice President of Product Management Matthew Glickman concurs, saying: "Snowflake's unique architecture combined with SnapLogic's cloud-based unified platform for both applications and data makes it possible for our customers to address this pain point with a simple, flexible solution built for the cloud."
SnapLogic and Snowflake will be showcasing the partnership and demonstrating their products for customers, partners and prospects at the AWS re:Invent conference taking place from November 30 – December 2 in Las Vegas.
To learn more about Snaps, check out this SnapLogic YouTube video.
Read the official press release.