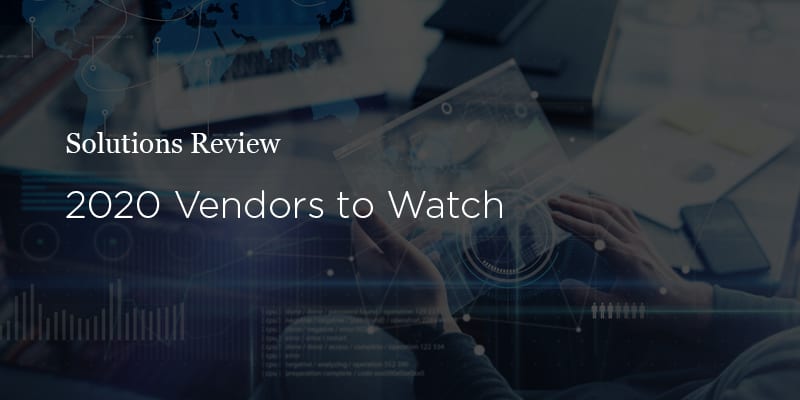 Solutions Review's Data Integration Tools Vendors to Watch is an annual listing of solution providers we believe are worth monitoring. Companies are commonly included if they demonstrate a product roadmap aligning with our meta-analysis of the marketplace. Other criteria include recent and significant funding, talent acquisition, a disruptive or innovative new technology or product, or inclusion in a major analyst publication.
Data integration tools vendors are increasingly being disrupted by cloud connectivity, self-service, and the encroachment of data management functionality. As data volumes grow, we expect to see a continued push by providers in this space to adopt core capabilities of horizontal technology sectors. Organizations are keen on adopting these changes as well, and continue to allocate resources toward the providers that can not only connect data lakes and Hadoop to their analytic frameworks, but cleanse, prepare, and govern data.
The next generation of tools will offer a variety of ways for enterprises to split the demands of integration so that they may integrate data, applications, and business processes with partners and growing customer bases.
These data integration tools Vendors to Watch have met at least two of our five points of inclusion and represent to some degree the evolution of the marketplace. It's in that spirit we turn our attention to the immediate future. Providers are listed in alphabetical order. Provider names and logos are linked so you can learn more.
Diyotta offers an enterprise-class, serverless data integration platform. The product connects quickly and securely to diverse data sources and can deliver large data volumes to target systems across cloud, multi-cloud, and on-prem environments. Diyotta touts the industry's first data integration software to leverage data processing platforms like Hadoop, Snowflake, Google BigQuery, and Amazon Redshift. Diyotta partnered with some of the most notable vendors from horizontal markets in 2019 (Snowflake, ThoughtSpot, Splice Machine) as well.
Fivetran offers a data replication platform with standardized schemas. The product requires no coding or maintenance, and pre-made connectors adjust to schema changes automatically. Pipelines can be set up in as little as five minutes by authenticating your sources and data warehouse. Users can trigger automated transformations via a modern and scalable computing infrastructure without configuration as well. Fivetran has raised $59.1 million in venture funding over three rounds, with its most recent coming in September 2019.
Matillion offers data integration software for cloud data warehouses, and was designed for Amazon Redshift, Snowflake, and Google BigQuery. The product works by allowing users to consolidate large data sets and quickly perform data transformations. It features expert technical support as well, all by Matillion solution architects and comes free of charge. Full support is offered throughout the customer lifecycle, including trial and complex use case development. Matillion includes more than 70 pre-built connectors.
Attunity is now a division of Qlik as a result of Qlik's February 2019 acquisition. The Attunity product suite features a range of data integration capabilities that span four distinct product lines. The flagship product is Attunity Replicate, a tool that replicates, synchronizes, distributes, consolidates, and ingests data across all major databases, data warehouses, and Hadoop. The portfolio of Attunity products is buoyed by Attunity Compose and Attunity Visibility.
Tamr offers a machine learning-based data integration product called Unify. The solution allows organizations to connect to any tabular data and publish it anywhere. Users can map schemas with machine learning suggestions and normalize data formats using Spark and SQL. Tamr's Master Records feature provides a complete view of all entities via simple yes and no questions as well. The vendor also begun offering an issue tracker specifically designed for data called Steward (in beta).

Latest posts by Timothy King
(see all)