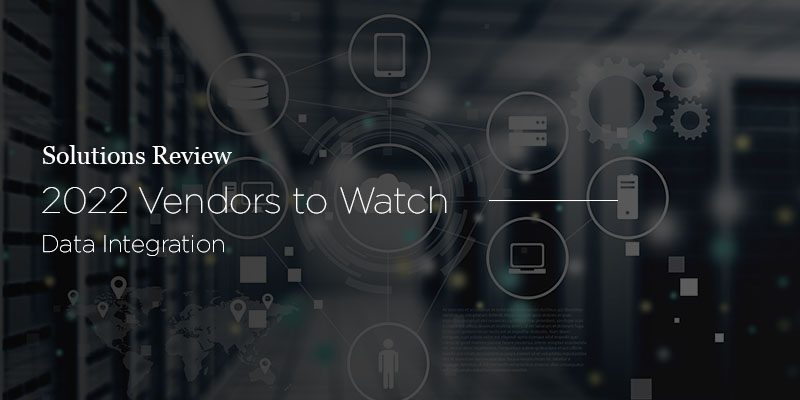 Solutions Review's Data Integration Tools Vendors to Watch is an annual listing of solution providers we believe are worth monitoring. Companies are commonly included if they demonstrate a product roadmap aligning with our meta-analysis of the marketplace. Other criteria include recent and significant funding, talent acquisition, a disruptive or innovative new technology or product, or inclusion in a major analyst publication.
Data integration tools vendors are increasingly being disrupted by cloud connectivity, self-service, and the encroachment of data management functionality. As data volumes grow, we expect to see a continued push by providers in this space to adopt core capabilities of horizontal technology sectors. Organizations are keen on adopting these changes as well and continue to allocate resources toward the providers that can not only connect data lakes and Hadoop to their analytic frameworks, but cleanse, prepare, and govern data.
These data integration tools Vendors to Watch have met at least two of our five points of inclusion and represent to some degree the evolution of the marketplace. It's in that spirit we turn our attention to the immediate future. Providers are listed in alphabetical order. Provider names and logos are linked so you can learn more.
Airbyte offers an open-source data integration solution with pre-built and custom connectors. The product can be deployed on laptops and even servers to replicate data without coding via the vendor's web application. Airbyte enables users to quickly authenticate sources and warehouses and acquire connectors that adapt to scheme or API changes. Customers can also build connectors in any language, and the tool adapts to your stack. Self-hosted Airbyte implies data that doesn't go to 3rd-party services as well.
Cyclr is a UK-based provider of embedded Integration Platform as a Service solutions. The vendor offers a white-labeled, low-code approach to offering in-app integrations for end-users. Cyclr touts a global user base and helps its customers enhance their native connectivity suites while simplifying the creation and deployment method. Flexible deployment options mean that Cyclr is built for companies of all sizes who are looking to provide added automation capabilities to their customers.
Flowgear is a South Africa-based integration Platform as a Service provider that offers enterprise application integration tools. Their product provides a blend of technical depth and ease of use for developers. Flowgear is cloud-native, and known for its data transportation framework, cloud-based task hosting, and visual designer. Lightweight services called DropPoints grants on-site applications the ability to connect on-prem systems with the cloud. Flowgear also enables a two-speed (bimodal) approach to the integration lifecycle.
GigaSpaces offers an in-memory computing platform for data analytics and extreme transaction processing. Its InsightEdge portfolio includes Smart Cache and Smart DIH. Smart Cache is a distributed caching tier that runs on any operational data source to hasten digital applications and real-time BI and is optimized for multi-criteria queries. Smart DIH is a digital integration hub solution based on GigaSpaces' popular distributed in-memory data platform. It includes all the components an organization needs to decouple digital applications from their SoR.
Prismatic offers an embedded iPaaS (integration platform) for B2B software companies. The product features a low-code designer, sleek in-app marketplace, and powerful development tools. Prismatic can make integration setup easy with a streamlined configuration experience, build reusable integrations and define configuration UX with the designer, and mold the embedded integration solution to your product, industry, and the way you build software. The company also offers integration deployment and support.
Tray.io offers low-code automation for a variety of user cases. The Tray General Automation Platform democratizes automation and integration so anyone can transform their unique business processes into repeatable and scalable workflows. The self-service platform is flexible and enables users to build integrations using any API for connecting enterprise applications without incremental cost. Tray is available in a number of versions based on functionality, though the Professional Edition is most popular.
Varada enables data architects to hasten and optimize workloads via dynamic analysis and adaptive indexing. This technology ensures that queries will run at interactive response time. The platform then automatically analyzes and detects which datasets to accelerate, and then applies the optimal index. Varada transforms data into operational data in real-time, and enables queries to run on any column at its source granularity. Included machine learning optimization tools continuously track cluster performance as well.