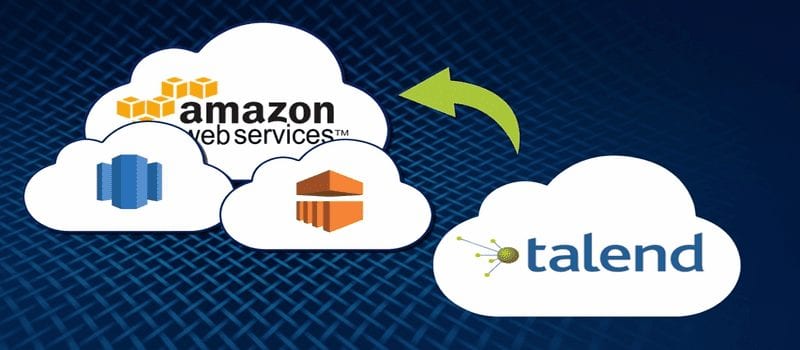 This morning, Talend announced a new version of Integration Cloud, a secure Integration Platform as a Service (iPaaS) tool designed to help companies more easily manage on-premise, cloud and hybrid integration workloads inside their Amazon Web Services (AWS) environments. This new release allows organizations to execute Big Data and Data Integration projects running on AWS Redshift or AWS Elastic Map Reduce with fewer resources at a reduced cost. Integration Cloud enables developers and architects to bring native Spark processing capabilities into an iPaaS tool in order to empower departments across the enterprise with real-time analytics.
The continued expansion of Big Data, the Internet of Things (IoT) and growing corporate Data Lakes is driving companies to move an increasing percentage of data processing to the cloud. Gartner expects this trend to continue, predicting that enterprise iPaaS will continue to grow at a double-digit rate over the next five years. Integration Cloud delivers the fast, reliable, elastic, and secure technology businesses need to keep pace with their growing stores of data to transform that information into real-time insight.
Key features of the newest version of Talend Integration Cloud include:
AWS EMR and Redshift job automation: Assists IT in executing Big Data Integration projects swiftly and helping to control costs.
Apache Kafka, Spark Batch, Streaming, and Spark machine learning capabilities: Allows IT to enrich real-time analytics, quickly enabling them to build end-to-end intelligent data pipelines to connect sensors, weblogs, clickstreams and other Big Data sources.
Scale and optimize hybrid integration patterns: Allows IT to expand structured and unstructured data sets without breaking the bank.
Improved visibility and control of enterprise cloud environments: Increases the ability for IT to scale resources and better manage deployments.
Talend's Vice President of Products Ciaran Dynes notes: "With data volumes continuing to double in size every two years, it's increasingly expensive for customers to scale, support and analyze all that data on-premises. This is why we continue to accelerate the power of our platform with native support for Spark and expand the breadth of use-cases we support. With Talend Integration Cloud on AWS, customers can increase productivity and agility of their IT and business units with powerful tooling and optimized integrations."
Talend's newest version of Integration Cloud is now available. Click here to watch a brief introduction.
Click here to read the full press release.

Latest posts by Timothy King
(see all)