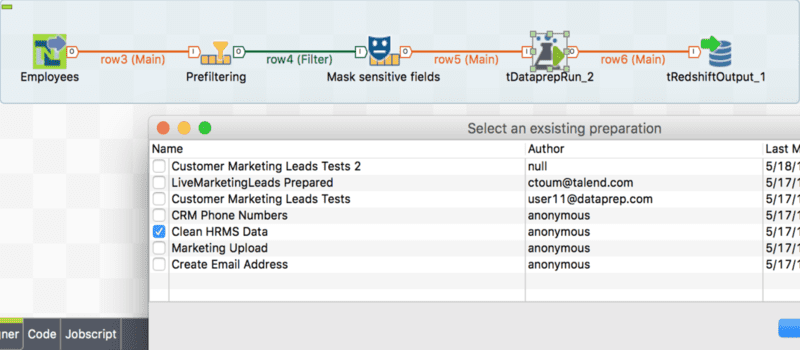 Talend this morning announced a new release of Talend Data Fabric, a new platform designed to meet the Data Integration needs of developers and business users no matter whether their applications run on-premise or in the cloud. The company's all-encompasing platform now features enterprise-class support for data preparation. In addition, Talend Data Fabric also includes capabilities for Talend Big Data and Talend Integration Cloud, empowering IT departments to derive greater benefits from the enterprise Data Lake and cloud resources while maintaining security and compliance.
The updated version of Data Fabric adds innovations to Talend Big Data that help companies operationalize to gain additional value from the Data Lake. Talend Data Mapper allows companies to easily analyze massive data sets to help identify patterns in data and translate them into new business opportunities. The vendor's newest tool also adds innovations to their Cloud Integration suite, including SSL communication between Data Integration jobs in Talend Integration Cloud and Amazon Redshift, ensuring increased security when accessing mission-critical data.
Talend's Vice President of Products, Ciaran Dynes, adds: "It's well understood that companies must become data-driven in order to compete, yet there are still several major barriers preventing businesses from making data an organization-wide core competency. Data Fabric delivers a governed, fully integrated data platform that empowers IT to deliver self-service capabilities so business workers get full access to the information they need, without putting information at risk or undermining compliance."
Customers that license the newest version of Data Fabric will receive two seats for Talend Data Preparation at no additional cost, as well as access to the Talend Integration Cloud Sandbox and Talend Data Quality.
Click here to read the full press release.