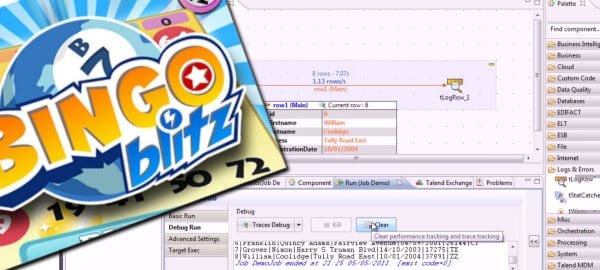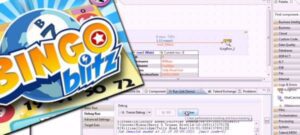 Social gaming is everywhere. Whether I'm riding the train, taking the bus, or even walking down the street, I notice more frequently that people are playing games on their mobile phones. When I'm on Facebook, it seems as though I receive a new invitation each day to play Candy Crush Saga from my friends. I come from an era of gaming consoles starting back in the day with Atari and more recently XBOX360, so this is a bit of a change for me. However, the rise of social gaming is changing the gaming market as we know it and how gaming companies use the data can be a game-changer in regards to driving revenue.
The introduction of Farmville in 2009 started this phenomenon when it was first offered on Facebook. It was a major revenue builder as gamers would spend real cash to buy credits in a virtual gaming world. This took off like wildfire as this game expanded into a broader market of people who did not fit the traditional video gamer profile derived from gaming consoles like XBOX and Playstation.
Currently, you will find millions of people logging in each day to play their favorite social game whether it is Farmville, Bingo Blitz, Candy Crush Saga, Diamond Dash, or Cheffville. As this market grows by the millions, so does the data that's attributed to it. From all of this data, you can derive customer buying and usage patterns that can give you a leg up on hundreds of your competitors who are constantly developing games to compete against you and your flagship product. In an article written by Alex Woodie in Datanami he states,
"In social gaming, virtually every move a player makes is logged and tracked by the game provider. This creates a feedback loop between gamer and developer that simply doesn't exist in the traditional video game console market. The opportunity to sell credits to customers also changes the financial dynamics of the market."
However, getting to the point of data analysis and data-driven business decision making was not easy, especially when adding new features. The process of getting the data through ETL proved to be an early obstacle for companies like Buffalo Studios. Barry Sohl, CTO at Buffalo Studios states,
"One of our biggest bottlenecks in the past was at the ETL layer. Every time we launch anything new in the game we need data warehouse instrumentation around that to measure the success and usage for those features. Previously it was extremely cumbersome in the ETL pipeline because that required going in and touching ETL code and modifying database schemas. So what happened more often than not, the functionality didn't get instrumented or the data would make it into raw logs and never get ingested all the way to Vertica."
Buffalo Studios knew they needed to make a change and in May, revamped their ETL system by implementing Talend. One of the reasons Buffalo Studios selected Talend is its developers weren't restricted to using the user interface. "We do a lot of fairly close-to-the-metal stuff for our system, and the ability to write those pieces as custom Java component, hook them into Talend, and still use the niceties of the higher-level UI was the big plus for us," Sohl says.
The new ETL system today is giving Buffalo Studio's analysts with very close to real-time input on the effectiveness of new features. It's also helped the company's fraud detection. "Now we can detect fraudulent activity within 10 minute," Sohl says. "If we had a bug or an exploit and left it to run for an entire day, it could have a catastrophic effect on the game. So now we're able to detect these things very quickly."
Sohl says the new ETL setup is working so well that it may be adopted by other Cesar Interactive Entertainment properties, including Playtika, which develops the Slotmania and Farkle Pro titles, and World Series of Poker.
Click here to see the entire article written by Alex Woodie and learn more about how data is being capitalized on by the Social Gaming industry.