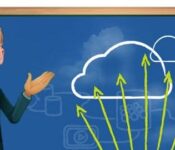 Earlier today, global open source software leader Talend announced the availability of version 5.4 of its next-generation integration platform.  This innovative software is natively optimized to run inside Hadoop by leveraging MapReduce 2.0, which is also known as YARN.  Version 5.4 is the only integration solution operating inside Hadoop.  With open source-driven innovation, v5.4 allows data-driven companies to capitalize on all potential data assets.
"With the advent of YARN, Hadoop is truly becoming a computing platform that goes well beyond its early use cases.  With Talend v5.4, we are providing customers with the tools they need to unleash the power of Hadoop to fully leverage their total data and use it as a strategic asset, for any type of value-added project or application," says Talend co-founder and CTO.
With the creation of v5.4, Talend is the only vendor that allows developers to determine the most optimal method to design a MapReduce job before it is run into production.  Talend's v5.4 adds support for Kerberos – the leading security framework for Hadoop.  Talend v5.4 enables users to directly benefit from the extensive scalability and elasticity built into the Hadoop platform.
National health care network VHA has used Talend's platforms to deliver comprehensive data sets from diverse sources.  "Talend's ability to take full advantage of modern data architectures to master and transform data 'in place' is truly ground-breaking," says Lloyd Mangnall VHA's vice president of architecture and quality.