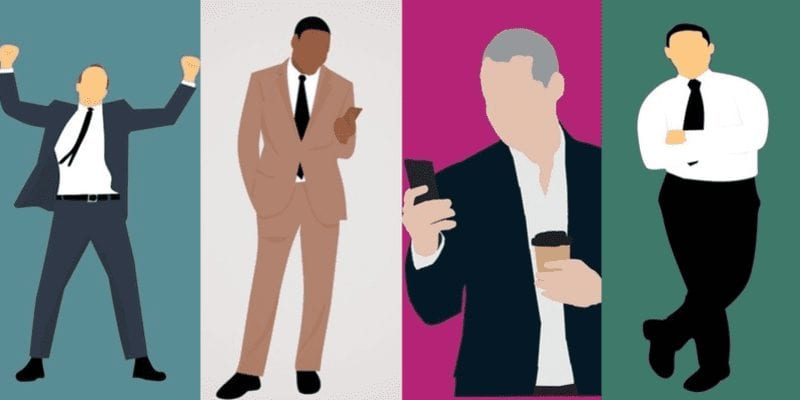 The chief executive officer (CEO) is the highest-ranked executive in a company. The CEO has many responsibilities, ranging from setting strategy and direction to configuring the company's culture, values and behavior. The chief executive is also responsible for building an executive leadership team and allocating funds to match the company's goals and priorities. Some CEOs have even more on their plate, especially those at the head of startups. Oftentimes they are responsible for more than just the traditional duties, and can include anything from brewing coffee to marketing their product.
Solutions Review has compiled this list of the 10 coolest business intelligence and data analytics CEOs based on a number of factors, including the company's market share, growth trajectory and the impact each individual has had on its presence in what is becoming the most competitive global software market. Some of the top data and analytics CEOs have been with their respective companies since day one while others are serial entrepreneurs. One thing that stands out is the diversity of skills that these chief executives bring to the table, each with a unique perspective that allows their company to thrive.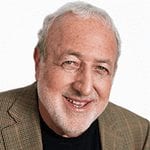 Shimon Alon was appointed Chief Executive Officer at Attunity on June 1st 2008. Previously Mr Alon was CEO of Precise Software Solutions, a leading provider of application performance management. Following the acquisition of Precise by VERITAS Software Corporation in June 2003, Mr. Alon served as an executive advisor to VERITAS. Prior to Precise Software, Mr. Alon held a number of positions at Scitex and its subsidiaries including President and Chief Executive Officer of Scitex America and Managing Director of Scitex Europe. Mr. Alon holds a degree from the Executive Management Program at the Harvard Business School.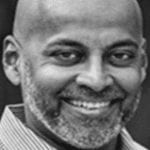 Jan Arendtsz is a veteran of the software industry with more than 20 years of experience in development, product management, client services, and sales roles. He founded Celigo in 2006 with the goal of simplifying the integration of cloud-based applications. He is responsible for overseeing all company operations. Jan was a Director of Technical Services at NetSuite, where he led a team that provided technical solutions within the professional services group. Before NetSuite, Jan worked for Cambridge Technology Partners, where he implemented complex solutions for a multitude of customers ranging from Internet startups to Fortune 500 companies.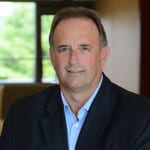 Chris McNabb is the Chief Executive Officer of Dell Boomi where he is responsible for all operations and strategic direction. Chris brings over 20 years of software development and line of business experience from a diverse set of prior roles that include software development, professional services, LOB leader and consulting. In his role at Dell Boomi, Chris is constantly engaged with customers and partners to ensure alignment between business needs and Dell Boomi's strategy and operations. Chris joined the Dell Boomi team in 2011 following a 12 year career with SunGard Higher Education. Chris attended Indiana University of Pennsylvania (MIS) and Villanova (Business).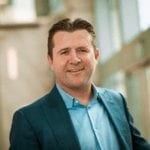 Anthony joined HVR Software as CEO in April 2016 and brings with him a proven track record of scaling global enterprise software companies. Prior to joining HVR Software, Anthony was SVP Worldwide Sales & Services at RainStor, where he built field teams and drove the growth that ultimately lead to the company's acquisition by Teradata. He continued to lead the business at Teradata. Before that, Anthony was founder and CEO of Coherent Software Corp, which offered auditing and recovery solutions based on SQL Server log-based capture.
George Gallegoes is the Chief Executive Officer at Jitterbit and has more than 20 years of leadership experience in the enterprise software space. Prior to Jitterbit, George was a founding member of C3, a Tom Siebel venture focused on energy and carbon management. Previously, George was vice president of worldwide sales at Cast Iron Systems, leading global field operations for the integration appliance vendor prior to its acquisition by IBM. George has also served as regional vice president at Oracle and Siebel Systems, leading the most successful sales team in the history of the company.
Greg Schott is the Chairman and CEO at MuleSoft. Greg is a software industry veteran with over 20 years experience building and leading high growth technology companies from early stage through IPO. Greg was previously Senior Vice President of Marketing at SpringSource. Prior to SpringSource, Greg served as Senior Vice President of Marketing at Agile Software (acquired by Oracle) where he led all product management and marketing efforts and helped lead the company through a 600% increase in revenue and IPO. Greg also served as Agile's Vice President of Corporate Development. Greg holds an MBA from Stanford and a BS Mechanical Engineering from North Carolina State University.
Gaurav Dhillon is the Chairman and CEO of SnapLogic, overseeing the company's strategy, operations, financing, and partnerships. Dhillon is an experienced builder of technology companies with a compelling vision and value proposition that promises simpler, faster, and more cost-effective ways to integrate data and applications for improved decision-making and better business outcomes. As the co-founder and former CEO of Informatica, he guided it through a successful IPO and global expansion to become a market leader.
Josh Rogers is CEO of Syncsort. Prior to becoming CEO, Josh served as President of Syncsort, leading global business operations, including sales, marketing, support and engineering. Earlier in his career at Syncsort, Josh was VP of Worldwide Field Sales, and before he joined Syncsort, he held leadership positions at IBM and Endeca Technologies. Josh holds a BA in Economics from Davidson College and an MBA in Business Administration and Management from Harvard Business School.
Mike Tuchen joined Talend as Chief Executive Officer in 2013. Prior to joining Talend, he served as the CEO of Rapid7 and led the company through a dramatic expansion of its marketing, sales, partnerships and product line. A former Microsoft executive and seasoned marketing and product strategist, he also served as the General Manager of Microsoft's SQL Server Marketing team. Mike received a B.S. in Electrical Engineering from Brown University, M.S. in Electrical Engineering from Stanford University, and an M.B.A. from Harvard Business School.
Bob Selfridge is the founder and CEO at TMMData. Since its founding in 2008, he has led the company with his goal of developing and delivering software that provides users across an organization with easy access to data from a variety of sources. In addition to leading the company as CEO, Bob also serves as the company's chief technical officer, leading the vision for product strategy, design, and engineering. Bob is a software development veteran with over 20 years of experience building software, engineering and managing IT systems, maintaining data security, and integrating information infrastructures across organizations.

Latest posts by Timothy King
(see all)