7 Major Data Management Trends in 2015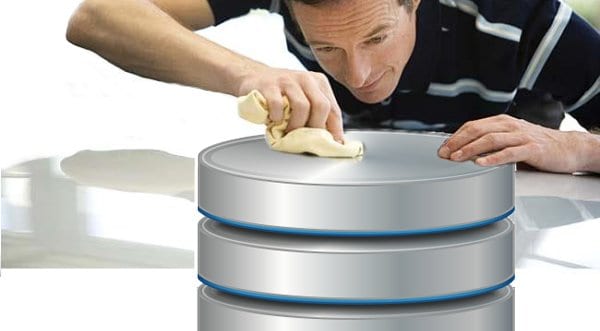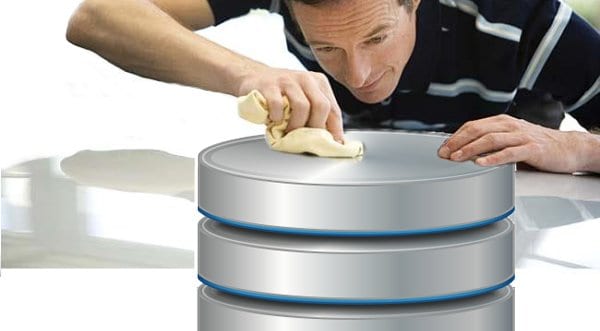 In the last few years, we've seen data technologies lift the face of IT departments. New technologies and solutions enter the market daily, disrupt, and ultimately shape this age of digital technology that we are all fortunate to live in. In 2015, many trends will push further into enterprises and reshaping once again an evolving landscape. In a DBTA article called "The 7 Dramatic Shifts Coming to Data Management in 2015," author Joe McKendrick shares his view on how new technologies and practices will change for the better Data Management as we know it. Below, I've taken a minute to summarize and give my take on McKendrick's 7 dramatic shifts.
1. Automation Relieves the Strain on IT Departments
The demand for database services as well as data volumes are growing at a rate of 20% a year on average, a survey by Unisphere Research finds. IT departments are in an unforgiving position as they are expected to handle all of this work while their budget is staying flat or getting smaller. To make matters worse, other factors such as intense testing protocols and obsoleted data management approaches are contributing to rising costs and IT resources burdens. Due to such restraints, expect to see a big increase in IT automation to enable IT professionals to meet their marks in 2015.
2. NoSQL and Hadoop Take Center Stage for Big Data
A recent survey of Database Trends and Applications finds 26% of respondents are using Hadoop in their organizations—an uptick of 12% in 3 years. A whopping 63% of respondents operate NoSQL databases at their enterprises (DBTA Quick Poll: New Database Technologies, April 2014). This is largely due to an increase in tools and platforms coming from sensors, applications, social media, and mobile devices that are not easily stored using traditional relational databases.
3. Cloud Opens Up Database as a Service
Recent Unisphere Research surveys find that close to two-fifths of enterprises either already have or are considering running database functions within a private cloud, and about one-third are currently using or considering a public cloud service. For more than 25% of organizations, usage of private-cloud services increased over the past year.
4. Virtualization and Software-Defined Data Center Adoption
In a recent Unisphere Research survey, nearly 66% of companies said that there have been increases in the use of virtualization in the last year. About half reported that more than 50% of their IT infrastructure is virtualized. Most companies said that the major benefits that resulted from using virtualization within their database environments consolidation, one standard infrastructure in place, and a decrease in costs ("The Empowered Database: 2014 Enterprise Platform Decisions Survey," September 2014).
Another trend called software-defined data centers consisting of both software-defined storage and software-defined networking vows to take this abstraction to a new place. Within a software-defined environment; data centers, database service, storage, data management, and provisioning are abstracted into a virtual service layer. This means that from a single control panel, a user will be able to manage, configure, and scale a data environment to meet increasingly new needs. With all of these benefits, expect to see big moves for both virtualization and software-defined data centers in 2015.
5. Building Awareness and Budgetary Support for Data Security
2014 was a wakeup call for many enterprises after so many well-established companies were affected by security breaches. This is an opportunity for IT security and database professionals to work together and lead the enterprise to take action.  An yearly survey by Unisphere Research for the Independent Oracle Users Group (IOUG) finds there is more attention than ever of the dire secure needed for data management platforms, but also organizational challenges in developing awareness and resources to support data security ("DBA–Security Superhero: 2014 IOUG Enterprise Data Security Survey," October 2014).
6. The Democratization of Mobile Devices and Applications
It's not news that mobile computing is becoming more common in but it's worth noting that it will be the client of choice for companies this year. Creating new ways to access data to do work within mobile devices will be what organizations will be looking to discover this year. Already, data analytics and data integration solutions companies are providing a means for users to create dashboards with visualization and to perform advanced analytics on mobile devices. This is the year of self-service and democratization and this trend will grow as data analytics and data integration services become a responsibility for more and more employees within a firm.
7. Storage is on the Front Burner
The topic of storage has fallen under the radar with so many other endeavors taking priority with disk drives and arrays being put on the back burner. This will change in 2015 as companies work on handling growing data stores filled with unstructured and machine-generated data coming from a variety of sources. This year, enterprises will push to storing their data creatively rather than just piling on more disk capacity to existing systems. A survey by Unisphere Research finds growing need toward smarter storage solutions such as increased storage through information lifecycle consolidation, data compression, and deployment. ("Managing Exploding Data Growth in the Enterprise: 2014 IOUG Database Storage Survey," May 2014).
Click here to read the full article "The 7 Dramatic Shifts Coming to Data Management in 2015," by Joe McKendrick.