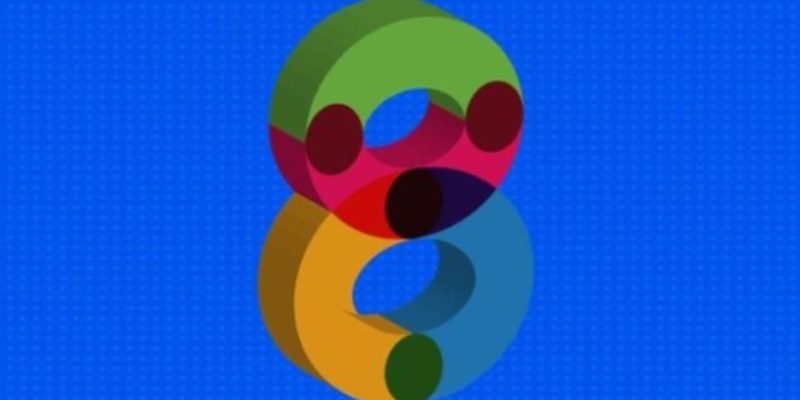 These providers have recently been named major players in enterprise architecture tools for 2021 by analyst house Gartner, Inc.
Enterprise architecture tools assist organizations in assessing the need for and impact of technological change. That is, they help companies capture the relationships and dependencies between partners, capabilities, business processes, applications, data, and other technologies. They also act as a sort of repository for data integration and metadata about the assets an organization cares most about. Models help to represent these relationships and can even be used to guide decision-making in IT and beyond.
The following providers have recently been named top-performing leaders in the 2021 Gartner Magic Quadrant for Enterprise Architecture Tools. The report, which highlights and scores the top products in the industry, features these 8 vendors as being cornerstones in the space. Each provider's market share and product portfolios differ, which is what makes them interesting to the wider audience of enterprise technology consumers. Niche and emerging vendors can only hope to replicate the kind of market presence that these companies have earned over a sustained period of time.
BiZZdesign HoriZZon leverages web, cloud, data integration, collaboration, social and analytic technologies. The product enables architects and analysts to analyze potential change scenarios, design better processes, and assess risk. It also provides capabilities that enable stakeholders to create, navigate, and analyze via on-demand charts or free format explore inside a content repository. Key features include open standards support, simple modeling, advanced analytics, governance and security, and multi-language support.
Software AG's Alfabet offering describes complex IT systems in terms of their business, application, information, and technical layers to help develop standards for change. The product features a meta-model for IT projects like portfolio rationalization, strategy alignment, API management, agile innovation, cloud management, project execution, M&A due diligence, risk management, GDPR, governance, and more. Alfabet is highly customizable based on user persona, the relevance of information, and task execution.
MEGA International's HOPEX platform creates a digital representation of your environment by connecting business, IT, data, and risk perspectives in a single view. The product features key tenets of business process, data governance, risk management, and enterprise architecture. It also touts open APIs and out-of-the-box integrations to help customers get started quickly. Key capabilities include HOPEX Power Studio, HOPEX Power Supervisor, and HOPEX Cloud for advanced needs like high customization and a dedicated ecosystem.
Avolution's ABACUS platform is an enterprise architecture platform for modeling and roadmapping. Customers can choose from more than 100 frameworks or configure their own, and the product is available on-prem or as a browser-based SaaS tool. Models and roadmaps automatically stay up-to-date while an entire enterprise can gain visibility into the architecture. The product features an editable catalog, out-of-the-box no-code algorithms, single sign-on, and a dynamic graph view for drilling down into connections between systems and technology.
LeanIX Enterprise Architecture Suite is a cloud-native SaaS solution offered atop Microsoft Azure. The vendor has a strong presence in the manufacturing, biotech, and finance industries. LeanIX is flexible and touts a best practice data model while also providing a real-time overview of the IT landscape and business capabilities. The interface is easy-to-use and can involve everyone and all existing sources to build an enterprise architecture for top business stakeholders.
BOC Group ADOIT is a fully-hosted SaaS enterprise architecture solution with on-prem and hybrid connectivity options. The product is known for simple licensing and pricing, which makes it easy to understand for interested buyers. Key features of BOC Group's offering include ArchiMate, Lean Design, agile goal management, powerful analysis, high configurability, and migration that makes it easy for users. The company is unique due to its innovation in support of evolving multilingual markets.
Capsifi's Digital Business Platform captures fragmented data from disparate sources into common, centralized dashboards. The product lets users plan effectively using a common framework that promotes operational efficiency. Capsifi coordinates the design of product and service enhancements, preserves and protects business analysis as an enduring asset, and industrialized the process of managing change and developing the capacity to continuously transform.
Ardoq offers a cloud-native SaaS product designed to provide value-adding analysis with agile design by automating your data collection and visualization. The solution enables users to collect, validate, and share knowledge by meeting others where they already work. Ardoq continuously delivers on business outcomes with architecture that evolves with your use cases. Key features of the tool include a collaboration focus, surveys, presentations, broadcasts, graph-powered reporting and dashboards, and more.

Latest posts by Timothy King
(see all)