The 10 Best Change Data Capture Tools to Consider in 2023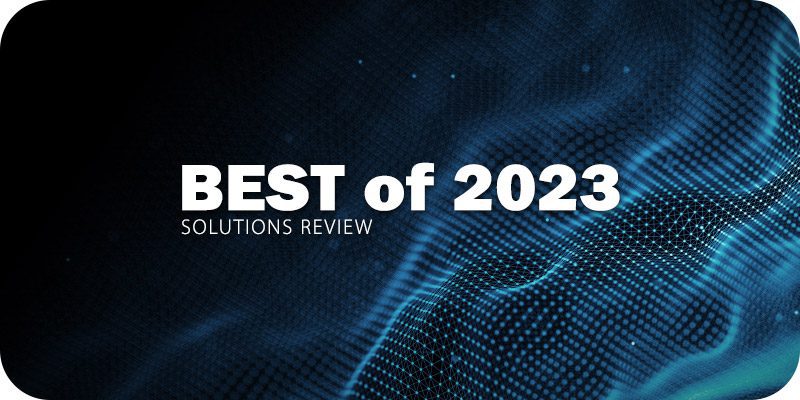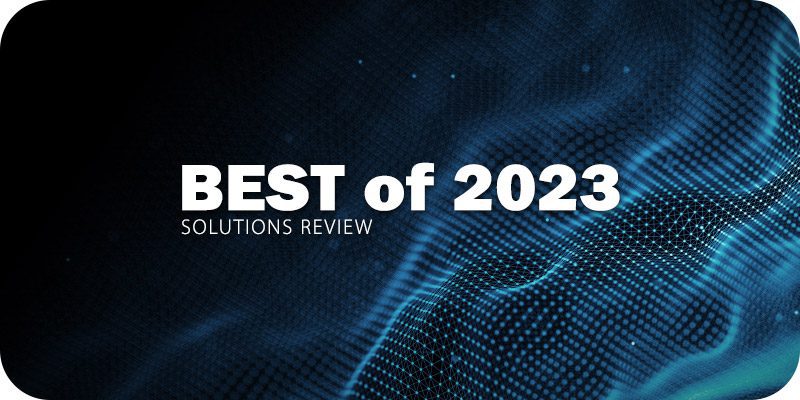 Solutions Review's listing of the best change data capture tools is an annual mashup of products that best represent current market conditions, according to the crowd. Our editors selected the best change data capture tools based on each solution's Authority Score; a meta-analysis of real user sentiment through the web's most trusted business software review sites and our own proprietary five-point inclusion criteria.
The editors at Solutions Review have developed this resource to assist buyers in search of the best change data capture tools to fit the needs of their organization. Choosing the right product and solution can be a complicated process — one that requires in-depth research and often comes down to more than just the solution and its technical capabilities. To make your search a little easier, we've profiled the best change data capture tools all in one place. We've also included solution and product line names and introductory software tutorials straight from the source so you can see each solution in action.
Note: The best change data capture tools are listed in alphabetical order.
The Best Change Data Capture Tools
Platform: Equalum offers an enterprise-grade CDC replication and streaming ETL platform trusted by Fortune 500 companies to move data continuously to cloud, on-prem and hybrid environments, powering real-time analytics, AI/BI, and more. Their change data capture tool utilizes binary log parsing for 10x increased throughput and 90% reduced source impact, with exactly once guarantee. With a visual UI platform, Equalum makes it easy to build powerful, reliable  data pipelines — with no coding required.
Description: Equalum
Platform: Hevo Data Platform
Description: Hevo Data offers a no-code data pipeline for loading data into data warehouses. Data can be loaded from a wide variety of sources like relational databases, NoSQL databases, SaaS applications, files or S3 buckets into any warehouse (Amazon Redshift, Google BigQuery, Snowflake) in real-time. Hevo supports more than 100 pre-built integrations, and all of them are native and tout specific source APIs. The solution features a streaming architecture as well. Hevo detects schema changes on incoming data and automatically replicates the same in your destinations.
Platform: HVR
Description: HVR is a high-volume real-time data replication solution that solves a variety of data integration use cases, including cloud, data lake, database and file replication, and database migration. The product allows organizations to move data bi-directionally between on-prem solutions and the cloud. Real-time data movement enables the ability to continuously analyze changes in data generated by transactional systems, machines, sensors, mobile devices, and more.
Platform: IBM InfoSphere Change Data Capture
IBM WebSphere Enterprise Service Bus/IBM Integration Designer
Related products: IBM Cloud Integration, IBM InfoSphere Classic Federation Server, IBM InfoSphere Data Replication, IBM InfoSphere DataStage, IBM App Connect, IBM Streams, IBM Data Refinery, IBM BigIntegrate, IBM InfoSphere Information Server
Description: IBM offers several distinct integration tools in both on-prem and cloud deployments, and for virtually every enterprise use case. Its on-prem data integration suite features tools for traditional (replication and batch processing) and modern integration synchronization and data virtualization) requirements. IBM also offers a variety of prebuilt functions and connectors. The mega-vendor's cloud integration product is widely considered one of the best in the marketplace, and additional functionality is being rolled out on a perpetual basis.
Platform: Qlik Replicate
Description: The Qlik product suite features a range of data integration capabilities that span four distinct product lines. The flagship product is Qlik Replicate, a tool that replicates, synchronizes, distributes, consolidates, and ingests data across all major databases, data warehouses, and Hadoop. The portfolio of products is buoyed by Qlik Compose and Qlik Visibility. The provider also offers Qlik CloudBeam, an Integration Platform as a Service tool, which provides cloud-optimized data replication from all major on-prem sources to Amazon Web Services, Microsoft Azure, and Google Cloud.
Platform: Oracle GoldenGate
Related products: Oracle Data Integrator, Oracle Big Data SQL, Oracle Service Bus, Oracle Integration Cloud Service (iPaaS)
Description: Oracle offers a full spectrum of data integration tools for traditional use cases as well as modern ones, in both on-prem and cloud deployments. The company's product portfolio features technologies and services that allow organizations to full lifecycle data movement and enrichment. Oracle data integration provides pervasive and continuous access to data across heterogeneous systems via bulk data movement, transformation, bidirectional replication, metadata management, data services, and data quality for customer and product domains.
Platform: Precisely Connect
Description: Precisely's solution portfolio is broken into five distinct categories based on the use case. Integrate is its data integration line that features Precisely Connect, Ironstream, Assure, and Syncsort. The Verify unit of data quality tools includes Precisely Spectrum Quality, Spectrum Context, and Trillium. The location intelligence line (Locate) touts Precisely Spectrum Spatial, Spectrum Geocoding, MapInfo, and Confirm, while Enrich features Precisely Streets, Boundaries, Points Of Interest, Addresses, and Demographics. There's also Precisely Engage on the company's Engage unit.
Platform: StreamSets Data Collector
Related products: StreamSets DataOps Platform
Description: StreamSets offers a DataOps platform that features smart data pipelines with built-in data drift detection and handling, as well as a hybrid architecture. The product also includes automation and collaboration capabilities across the design-deploy-operate lifecycle. StreamSets monitors data in-flight to detect changes and predicts downstream issues to ensure continuous delivery without errors or data loss. The tool's live data map, data performance SLAs and data protection functionality are major value-adds.
Platform: Striim Platform
Related products: Striim for Azure, Striim for Amazon Web Services, Striim for Google Cloud Platform, Striim for Snowflake
Description: Striim offers a real-time data integration solution that enables continuous query processing and streaming analytics. Striim integrates data from a wide variety of sources, including transaction/change data, events, log files, application and IoT sensor, and real-time correlation across multiple streams. The platform features pre-built data pipelines, out-of-the-box wizards for configuration and coding, and a drag-and-drop dashboard builder.
Talend
Platform: Talend Data Integration/Talend Stitch Data Loader
Related products: Talend Open Studio, Talend Data Fabric, Talend Data Management Platform, Talend Big Data Platform, Talend Data Services Platform, Talend Integration Cloud
Description: Talend offers an expansive portfolio of data integration and data management tools. The company's flagship tool, Open Studio for Data Integration, is available via a free open-source license. Talend Integration Cloud is offered in three separate editions (SaaS, hybrid, elastic), and provides broad connectivity, built-in data quality, and native code generation to support big data technologies. Big data components and connectors include Hadoop, NoSQL, MapReduce, Spark, machine learning and IoT.