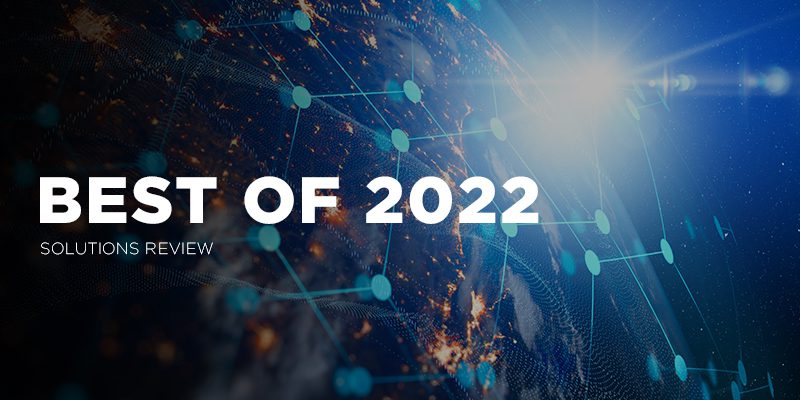 Solutions Review's listing of the best data electronic data interchange software and EDI tools is an annual mashup of products that best represent current market conditions, according to the crowd. Our editors selected the best data electronic data interchange software based on each solution's Authority Score; a meta-analysis of real user sentiment through the web's most trusted business software review sites and our own proprietary five-point inclusion criteria.
The editors at Solutions Review have developed this resource to assist buyers in search of the best electronic data interchange and EDI tools to fit the needs of their organization. Choosing the right vendor and solution can be a complicated process — one that requires in-depth research and often comes down to more than just the solution and its technical capabilities. To make your search a little easier, we've profiled the best electronic data interchange providers all in one place. We've also included platform and product line names and introductory software tutorials straight from the source so you can see each solution in action.
Note: The best electronic data interchange software is listed in alphabetical order.
The Best Electronic Data Interchange Software (EDI Tools)
Platform: Boomi AtomSphere
Description: Boomi is a Dell Technologies company. Boomi's flagship product, AtomShere, supports integration processes between cloud platforms, software-as-a-service applications, and on-prem systems. AtomSphere uses a visual interface to configure application integrations. The solution's runtime tool, Boomi Atom, allows integrations to be deployed wherever they are needed. The AtomSphere platform is available in several editions, based on use case and functionality.
Platform: Cleo Integration Cloud
Description: The Cleo Integration Cloud allows organizations to connect to enterprise and SaaS applications with a variety of connectors and APIs. The tool automatically accepts, transforms, orchestrates, connects, and integrates all B2B data types from any source and to any target, and can be deployed via several different methods. Cleo Integration Cloud can also be embedded for SaaS or Information Services organizations and can be utilized as a managed service to offload complex integrations to the vendor's experts.
Platform: Jitterbit Harmony
Description: Jitterbit offers cloud data integration and API transformation capabilities. The company's main product, Jitterbit Harmony, allows organizations to design, deploy, and manage the entire integration lifecycle. The platform features a graphical interface for guided drag-and-drop configuration, integration via pre-built templates, and the ability to infuse applications with artificial intelligence. Users can run the tool in cloud, hybrid, or on-prem environments, and feed consolidated data to real-time analytics.
Platform: Anypoint Platform
Description: MuleSoft offers a B2B application delivery network that connects data, applications and devices with APIs. The vendor enables organizations to improve their applications through integration while also providing API connectivity to a wide variety of on-prem and cloud-based applications and systems. MuleSoft provides both traditional and Integration Platform as a Service products and touts a growing capabilities portfolio.