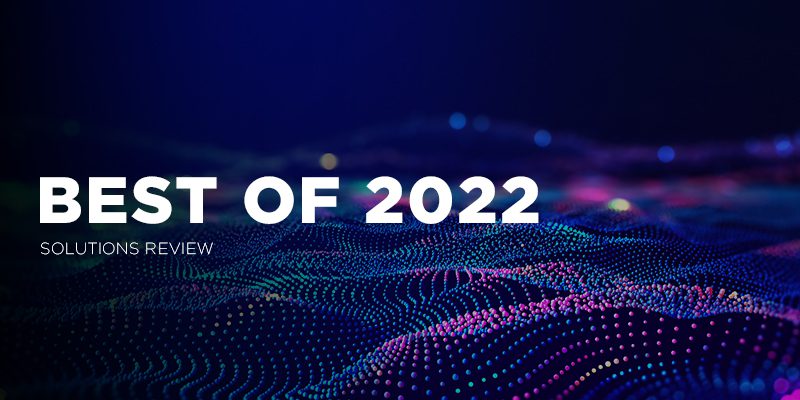 Solutions Review's listing of the best embedded iPaaS solutions is an annual mashup of products that best represent current market conditions, according to the crowd. Our editors selected the best embedded iPaaS solutions based on each solution's Authority Score; a meta-analysis of real user sentiment through the web's most trusted business software review sites and our own proprietary five-point inclusion criteria.
The editors at Solutions Review have developed this resource to assist buyers in search of the best embedded iPaaS solutions to fit the needs of their organization. Choosing the right product and solution can be a complicated process — one that requires in-depth research and often comes down to more than just the solution and its technical capabilities. To make your search a little easier, we've profiled the best embedded iPaaS solutions all in one place. We've also included solution and product line names and introductory software tutorials straight from the source so you can see each solution in action.
Note: The best embedded iPaaS solutions are listed in alphabetical order.
The Best Embedded iPaaS Solutions
Platform: Appmixer Embedded iPaaS
Description: Appmixer offers a white-label iPaaS solution that features an easy-to-use visual workflow automation system and unlimited connectors. The product touts a drag-and-drop UI with SDK that lets users integrate data sources and create automated workflows without the need to write code. Appmixer also saves you time by giving you access to built-in connectors for the most popular online apps, while still giving you the flexibility to add your own connector to connect to any private or public API.
Platform: Cloud Elements
Description: Cloud Elements offers an API integration product that features pre-built connectors called Elements. Elements enable connections into specific cloud applications or cloud service endpoints and provide normalized authentication, discovery APIs, search, event-driven workflows, and unified error handling. Cloud Elements was designed to enhance developer experience regardless of the application's backend and creates a unified API layer and standards-based implementation across environments.
Platform: Cyclr
Description: Cyclr is a UK-based provider of embedded Integration Platform as a Service (iPaaS) solutions. The vendor offers a white-labeled, low-code approach to offering in-app integrations for end-users. Cyclr touts a global user base and helps its customers enhance their native connectivity suites while simplifying the creation and deployment method. Flexible deployment options mean that Cyclr is built for companies of all sizes who are looking to provide added automation capabilities to their customers.
Platform: elastic.io iPaaS
Description: elastic.io offers a low-code Integration Platform as a Service solution that connects your enterprise applications cloud-to-cloud or cloud-to-ground. The product also facilitates the flow of data via API-led integration and can integrate with B2B partners. Users can access custom-built applications via APIs and connect to legacy and BI systems. elastic.io touts a flexible architecture that is robust enough to handle out-of-the-ordinary surges in data flow and is cloud-native by nature.
Platform: Prismatic
Description: Prismatic offers an embedded iPaaS (integration platform) for B2B software companies. The product features a low-code designer, sleek in-app marketplace, and powerful development tools. Prismatic can make integration setup easy with a streamlined configuration experience, build reusable integrations and define configuration UX with the designer, and mold the embedded integration solution to your product, industry, and the way you build software. The company also offers integration deployment and support.
Platform: Qlik Application Automation
Description: Qlik offers a range of integration capabilities that span four product lines. The flagship product is Qlik Replicate, a tool that replicates, synchronizes, distributes, consolidates, and ingests data across major databases, data warehouses, and Hadoop. The portfolio is buoyed by Qlik Compose for data lake and data warehouse automation and Qlik Catalog for enterprise self-service cataloging. Qlik also offers Integration Platform as a Service functionality through its Blendr.io product, which touts API connectivity, no-code integration and application automation.
Platform: Tray Embedded
Related products: Tray Automation Platform
Description: Tray.io offers an API integration platform that lets users configure complex workflows, integrate applications, and add customized logic. The product features a clicks-or-code configuration for hastened setup and a quick ramp-up experience for users as well. Tray also touts a universal connector for any RESTful API, full API access via custom fields, a growing list of pre-built connectors, and connector versioning to prevent lapses if an API ever changes. Tray.io is available in a number of editions based on functionality.