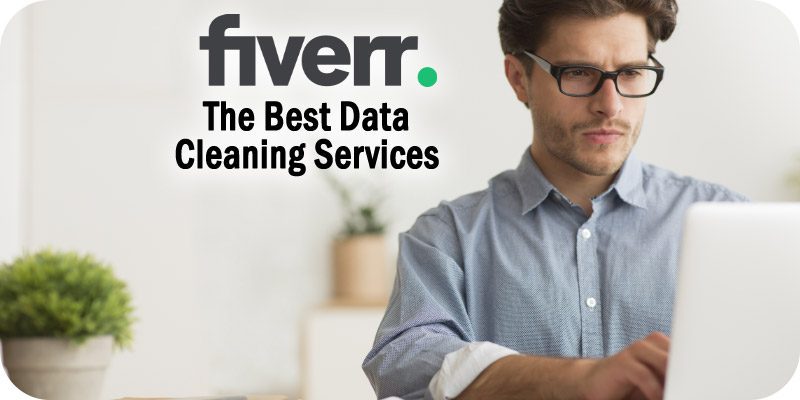 Solutions Review editors compiled this list of the best Fiverr data cleaning professional services to consider using right now.
Fiverr Data Services enables organizations to make the most of their data with the help of professional sellers. The platform includes sellers with various skills to analyze data for optimizing business decisions and outcomes. Fiverr professional sellers can also assist with manual data handling and storage solutions through data science techniques, automation, and algorithmics. These freelance data services provide organizations with access to "talent that can provide insights from data" according to the company.
Fiverr Data Services features three main verticals (Data Management, Data Storage, and Data Analysis), with various categories underneath, including Data Entry, Data Processing, Data Engineering, Databases, Data Analytics, Data Visualization, and Data Science. It's with this in mind that Solutions Review editors assembled this list of the best Fiverr data cleaning professional services to consider. This is not an exhaustive list, but one that includes the most popular professional services currently available on Fiverr.
Note: We only included the best Fiverr data cleaning professional services with more than 50 ratings and 4.5 stars or better.
The Best Fiverr Data Cleaning Professional Services
Seller: rahulbagga98
Description: This seller offers various data wrangling services that include tidying data, pivoting data, concatenation, merging data, converting data, pattern matching, filling missing data, reshaping data, and joining data. Data visualization services are offered using any library in Python including matplotlib, seaborn, plotly, and Bokeh.
GO TO SERVICE
Seller: saadfarooq
Description: Seller Farooq Acca is a professional accountant and certified Microsoft Office expert. Key services offered include Excel data sorting, PDF to Word, Excel database cleaning work, compile and mergers, data analysis, Google Sheets cleaning, web research, merge and organize bulk data work, formatting, invoices, LinkedIn emails, and much more.
GO TO SERVICE
Seller: nalmul_sust
Description: The seller offers immediate insights from data by cleaning, visualizing (aesthetically pleasing), descriptive analysis, inferential analysis, modeling, forecasting, or predicting the future. The seller is a trained statistical programmer and data analyst. Options exist for customized packages with this seller as well, but contact for more details.
GO TO SERVICE
Solutions Review participates in affiliate programs. We may make a small commission from products purchased through this resource.

Latest posts by Timothy King
(see all)