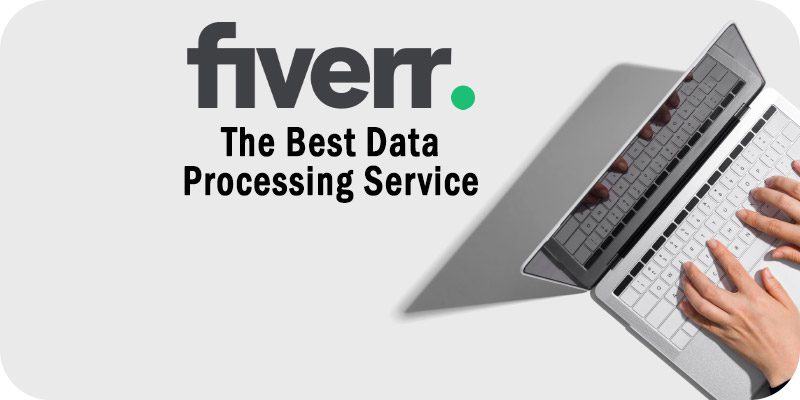 Solutions Review editors compiled this list of the best Fiverr data processing professional services to consider using right now.
Fiverr Data Services enables organizations to make the most of their data with the help of professional sellers. The platform includes sellers with various skills to analyze data for optimizing business decisions and outcomes. Fiverr professional sellers can also assist with manual data handling and storage solutions through data science techniques, automation, and algorithmics. These freelance data services provide organizations with access to "talent that can provide insights from data" according to the company.
Fiverr Data Services features three main verticals (Data Management, Data Storage, and Data Analysis), with various categories underneath, including Data Entry, Data Processing, Data Engineering, Databases, Data Analytics, Data Visualization, and Data Science. It's with this in mind that Solutions Review editors assembled this list of the best Fiverr data engineering professional services to consider. This is not an exhaustive list, but one that includes the most popular professional services currently available on Fiverr.
Note: We only included the best Fiverr data processing professional services with more than 500 ratings and 4.5 stars or better.
The Best Fiverr Data Processing Professional Services
Seller: hotopilams
Description: This seller offers 12 years of experience doing data scraping and mining and has completed more than 1,300 orders. Highlighted services include product Data Scraping from any e-commerce site with images downloaded to a folder, data extraction from any PDF files, and more. Contact the seller before ordering any services.
GO TO SERVICE
Seller: glad2serviceu
Description: This seller offers web scraping, data mining, data scraping, and data collection tasks that are done quickly. If you do not have the target website or URL, please let the seller know the niche you want along with the quantity so that they can give you the best offer. This seller also likes to be contacted before you order your service to ensure compatibility and timeliness.
GO TO SERVICE
Seller: adeeltallat
Description: This seller will write a custom scraping script for any website that will extract the required data without relying on any third-party software. Other services include product data scraping from any e-commerce site, data collection from business directories, lead generation, and bot creation to automate simple web tasks over time.
GO TO SERVICE
Seller: shafaqat048
Description: This seller's main professional is web scraping/crawling with many completed projects. The website must be provided by the client and feature public data that is legal for use. The seller will develop a script for the process that can output the data in the desired format like XLSV, CSV, TXT, JSON, and XML.
GO TO SERVICE
Seller: ultra_scrape
Description: This seller is a Python programmer that can scrape data from any web directory within just a few hours. Highlighted services include e-commerce product listings, PDF data extraction, custom UI scripts development with Python, and more. The seller's listing provides a buyer guarantee but also wants interested parties to reach out first for a discussion of the scope and scale of a project.
GO TO SERVICE
Seller: umalr107
Description: This seller is available to scrape data from any website for you in any format you want. The seller is a Python developer with more than 10 years of experience in web scraping, data mining, data extraction, scripting, Web automation, and custom scraper development. The seller can scrape any kind of web small, big, simple, and complicated websites and databases using their unique scraping techniques.
GO TO SERVICE
Seller: doctorevil92
Description: If you need some data to be scraped from the Internet, this seller can create a script in Python to do this. If you need to scrape lots of data, the seller can send you the script which you can run yourself on your computer. This seller asks that you contact them before placing an order to avoid unnecessary cancelations.
GO TO SERVICE
Seller: chwaslullah
Description: This seller is a Senior Full Stack Python Developer with five years of professional experience in Python development. This seller has been providing web scraping and data extraction services since 2018 on Fiverr and completed more than a thousand projects. Services include scraping any kind of website including Captcha-protected and login sites and any web browser automation.
GO TO SERVICE
Solutions Review participates in affiliate programs. We may make a small commission from products purchased through this resource.

Latest posts by Timothy King
(see all)