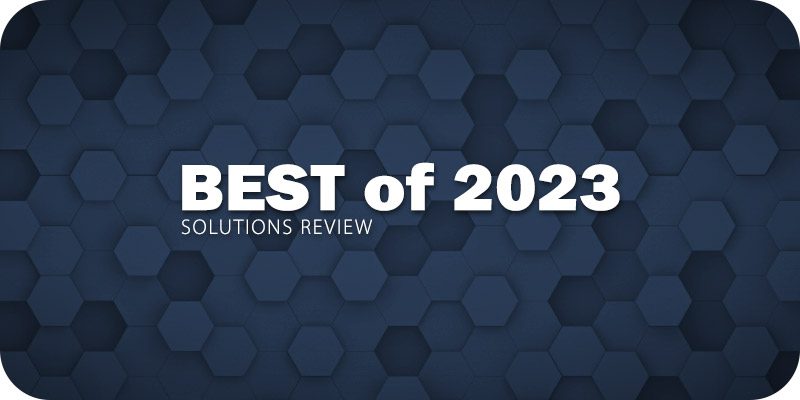 The editors at Solutions Review have compiled this list of the best integration testing tools to consider for your next big data project.
Evaluating the best ETL testing tools can be a daunting task, especially when you are integrating data from a number of sources. ETL testing can be done in a number of different ways depending on your environment and sources. Some products stick to simple ETL testing, while others offer more advanced database auditing technology. The marketplace for ETL testing tools includes data integration vendors looking to sell you on an additional package as well as dedicated testing and quality assurance data providers offering best-of-breed functionality.
With these things in mind, the editors at Solutions Review have compiled this list of the 9 best ETL testing tools for data integration success. This is the newest and most exhaustive list anywhere on the web. We will update this resource regularly to ensure the most current and up-to-date information. If you're interested in free and open-source ETL tools, consult our recent best of list.
The Best Integration Testing Tools
Bitwise QualiDI ETL Test Automation Platform
The Bitwise QualiDI Test Automation Platform provides an enterprise-wide platform for centralizing testing of one or more ETL tools. The product automates ETL testing from source (any operational system) to target (data warehouse). QualiDI improves ETL testing effectiveness, shortens development cycles and ensures quality. Key features include data traceability, early defect detection, testing agility, and a centralized repository. There's also a built-in Business Rules Engine that can read English-like language and generate queries.
Codoid ETL Testing Services
Codoid offers a portfolio of data warehouse and ETL testing services for both proprietary commercial and open source frameworks. Its ETL testing and validation techniques ensure production reconciliation so that enterprise data is correct, reliable in consistent. Codoid also provides an automated testing procedure that validates end-to-end data and outlines remediation to prevent future data corruption. Once data is validated, the provider verifies that all the data is accurately loaded into the data warehouse.
Datagaps ETL Validator
The Datagaps ETL Validator comes pre-packaged with an ETL engine capable of extracting and comparing millions of records from multiple data sources while executing test cases in parallel. ETL Validator also has a unique Visual Test Case Builder with drag-and-drop capabilities and a Query Builder that enables defining tests without manual typing. Key features include enterprise collaboration, flat file testing, data profile testing, baselining, data quality testing, and database metadata testing. Datagaps even offers a free 30-day trial.
iCEDQ
The iCEDQ platform brings a holistic approach to data testing, quality assurance and monitoring. It features a high-performance and scalable in-memory rules execution engine that validates large datasets to meet demanding and stringent SLAs. Its included suite of modules and automation capabilities lower implementation costs and hasten deployment as well. iCEDQ supports the creation of regression packs by combining newer and older rules and test changes in code as well.
Informatica PowerCenter Data Validation
Informatica Data Validation Option provides an ETL testing tool that can accelerate and automate ETL testing in both production environments and development and test. This means that you can deliver repeatable test coverage in less time with no programming skills required. Data integrity is a major tenet of this Informatica tool, and comprehensive ETL testing coverage means lower business risk and greater confidence in the data. Related Informatica products include Intelligent Data Integration and PowerCenter.
Original Software TestBench
Original Software's TestBench uniquely addresses the validation of all database effects and the creation of cut down, representative test data to reduce test times and data footprints. Data confidentiality is addressed and the unique user-managed data roll-back capability reduces the environment downtime. Smart data retrieval capabilities also mean that users will immediately know what the data means, where it's coming from and what to do with it. There's also compliance-minded features like TestBench data scrambling.
QuerySurge Data Warehouse Testing
QuerySurge is a "smart" data testing solution for automating the validation and testing of data warehouses and the ETL process. The tool enables both novice and experienced team members to validate data via QuerySurge's collection of Query Wizards while still allowing users to write custom code. The product ensures that data extracted from data sources remains intact in the target data warehouse by analyzing and pinpointing any differences. QuerySurge also integrates with leading test management solutions.
RightData
RightData is an intuitive, flexible and scalable data testing, reconciliation and validation suite that allows stakeholders to identify issues related to data consistency, quality, completeness, and gaps. It provides an automated independent ETL testing framework that helps IT in improving the success of data integration projects and helps data managers reduce the total cost of delivery and deployment. The product was designed mainly to assist Chief Data Officers in attaining insight into the health of cross-enterprise data.
Talend Open Studio
Talend's ETL testing capabilities can be found in both its free open source Open Studio for Data Integration as well as its subscription-based Talend Data Integration product. Talend Data Integration includes the same ETL testing functionality as the open source solution, as well as enterprise-class delivery mechanisms to facilitate teamwork, run ETL testing jobs on remote systems, and an audit tool for qualitative and quantitative ETL metrics. Talend Open Studio for Data Integration has been downloaded millions of times since 2006.

Latest posts by Timothy King
(see all)