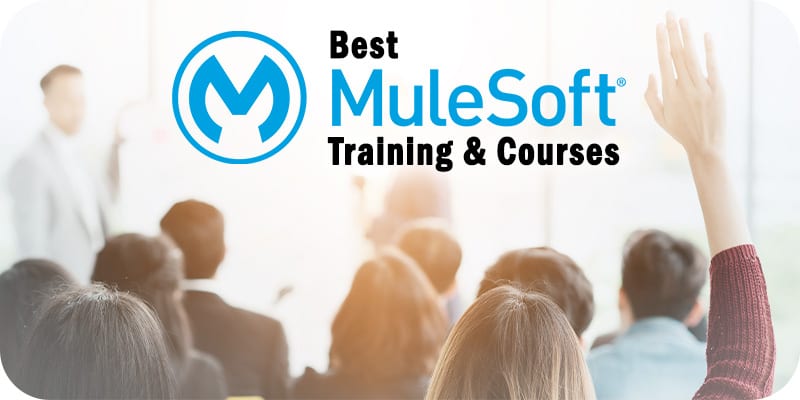 The editors at Solutions Review have compiled this list of the best MuleSoft training and online courses to consider taking.
MuleSoft offers an application delivery network that connects data, applications and devices with APIs. The vendor enables organizations to improve their applications through integration while also providing API connectivity to a wide variety of on-prem and cloud-based applications and systems. MuleSoft provides both traditional and Integration Platform as a Service products, and touts a growing capabilities portfolio.
With this in mind, we've compiled this list of the best MuleSoft training and online courses to consider if you're looking to grow your enterprise integration skills for work or career advancement. This is not an exhaustive list, but one that features the best MuleSoft training from trusted online platforms. We made sure to mention and link to related courses on each platform that may be worth exploring as well.
Note: The best MuleSoft training and course modules are listed alphabetically by online learning platform name.
The Best MuleSoft Training
OUR TAKE: The Mindmajix MuleSoft training features 22 hours of live training, 18 hours of lab work, and can be completed via a flexible schedule. More than 1,500 students have completed this course.
Platform: Mindmajix
Description: Mindmajix MuleSoft Training is designed for both architects and developers who want to gain hands-on experience on the Anypoint platform in developing integrations and APIs. The trainee masters all the aspects of Mule 4 from scratch and understands how to design, build, manage, and govern APIs using the Anypoint Platform. This online course also focuses on developing MuleSoft applications, DataWeave transformations, connecting to additional resources, and much more. With these skills, you can easily pass the MuleSoft Certification exam.
GO TO TRAINING
OUR TAKE: This program includes recorded video classes with lectures and labs, access to a live instructor during weekly study groups, and one-on-one coaching throughout.
Platform: MuleLearning
Description: The MuleLearning Capstone Certification Program lets students learn at their own pace while building an application network. As a student, you will design, build, deploy, secure, monitor, and manage an application network using API-led connectivity, a series of categorized RESTful web services used as APIs, Students will also gain the means to demonstrate the skills they learn from this module.
GO TO TRAINING
OUR TAKE: Users begin with one of two introductory courses to learn how to use the MuleSoft Anypoint platform to discover, design, deploy, and manage APIs. The module touts a number of expert instructors as well.
Platform: MuleSoft
Description: Learn in-demand skills from experts, validate your experience, and build your career with MuleSoft. MuleSoft offers a number of different training types, including courses, certifications, learning paths and training credits. Students can choose from self-paced or instructor-led courses.
GO TO TRAINING
OUR TAKE: This Skillshare MuleSoft training provides an introduction to Anypoint Studio, tips for creating a domain project, different types of variables, and local deployment.
Platform: Skillshare
Description: This course teaches you Mulesoft from scratch. No prior knowledge is required to understand this course. The module will cover all major connectors and events which are required to understand the Mule-ESB concept. At the end of this course, students should be able to build an application network using API-led connectivity and Anypoint Studio, use Anypoint Exchange as a central repository for the discovery and reuse of assets, and use flow designer to build apps that consume assets and connect systems.
More "Top-Rated" Skillshare paths: Getting Started with Application Development in Mulesoft
GO TO TRAINING
OUR TAKE: With 4.6 stars and more than 370 ratings, this Udemy MuleSoft module is one of the most popular on the web. It features 17 hours of on-demand video, 31 articles, and 13 downloadable resources.
Platform: Udemy
Description: Learn building effective application networks and cloud architectures on Mulesoft Cloudhub in this course and become a professional Mulesoft Platform Architect. No doubt, you will clear the certification from the knowledge you gain in this course. This module is designed for senior developers, architects, and aspiring architects.
More "Top-Rated" Udemy paths: Mulesoft Certified Developer (Mule 4), MuleSoft- The Complete Mule 4 ESV From Scratch, MuleSoft (Mule4) for Beginners/Developers | Mule ESB | Mule
GO TO TRAINING
Solutions Review participates in affiliate programs. We may make a small commission from products purchased through this resource.

Latest posts by Timothy King
(see all)