The Cleo Integration Cloud Cockpit Tackles Business Process Integration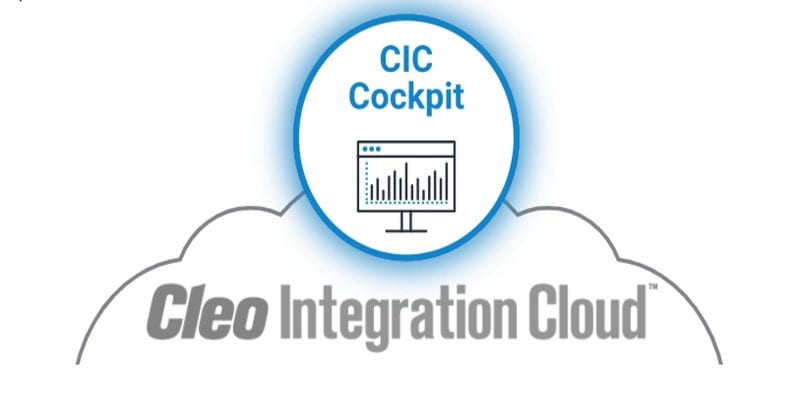 Cleo has announced the release of Cleo Integration Cockpit, an intuitive visual control panel of real-time integration dashboards and insights aimed at providing business process visibility. The new innovation brings panoramic integration visibility for every B2B transaction with the ecosystem of customers, suppliers, carriers, and partners. CIC Cockpit works with Cleo's entire collection of integration capabilities to bring "data-driven intelligence" to any user, technical or non-technical.
The Cleo Integration Cloud allows organizations to connect to enterprise and SaaS applications with a variety of connectors and APIs. The tool automatically accepts, transforms, orchestrates, connects and integrates all B2B data types from any source and to any target, and can be deployed via several different methods. Cleo Integration Cloud can also be embedded for SaaS or Information Services organizations and can be utilized as a managed service to offload complex integrations to the vendor's experts.
The release makes Cleo the only cloud integration provider to enable integration strategy and development teams to design, build, analyze, operate, and optimize supply chain business processes. It works alongside key capabilities like the CIC Agent for connecting and integrating to any cloud or on-prem system, the CIC Studio development environment, CIC Engine, and CIC Connectors.
In a statement about the news, Cleo President and CEO Mahesh Rajasekharan said: "CIC Cockpit heralds a new paradigm in ecosystem integration, one that will help organizations keep up with changing market dynamics while maintaining organizational agility. It's a highly flexible solution that makes integration simpler, easier, faster, and more reliable, giving our customers optimum control over their revenue-generating business processes."
Learn more about Cleo Integration Cloud Cockpit.