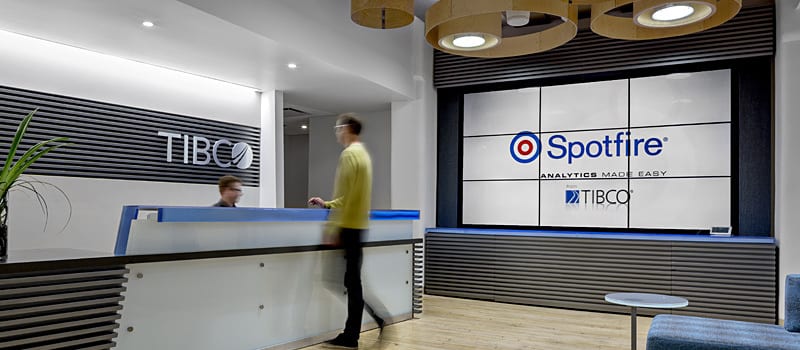 TIBCO recently announced a variety of enhancements to its container-based Application Integration tool, TIBCO BusinessWorks Container Edition version 2.1. In addition, TIBCO is also adding new support for deploying the solution on Amazon EC2 Container Service and Microsoft Azure Container Service cloud platforms. The new release touts increased tooling for the development of cloud-native applications, including service registry and discovery, and circut breaker patterns. As a result, TIBCO BusinessWorks Container Edition 2.1 allows users to build applications for nearly any environment with ease.
TIBCO's platform-agnostic approach allows customers to build once and deploy to virtually any cloud environment, including Amazon Web Services, Microsoft Azure, Pivotal, Docker, and Google. This provides users the freedom to build applications for one cloud environment and move them elsewhere.
Additional enhancements to specific microservices patterns and web-scale APIs include:
Service registry and discovery: Enables microservices to discover and invoke other registered services
Circuit breaker patterns: Detect failures and encase logic that prevents failures from constantly reoccurring, protecting the overall system from adverse effects.
Migration toolkit: Supports a simple move directly from TIBCO ActiveMatrix BusinessWorks 5 to BusinessWorks Container Edition
Matt Quinn, Executive Vice President of Products and Strategy and CTO at TIBCO, discusses how the updated tool will impact the market: "The cloud market is evolving increasingly fast, and digital businesses must be agile to keep pace. We work hard to provide tools that not only simplify the process of building cloud-native applications, but also offer users flexibility to make changes they may want in the future. TIBCO BusinessWorks Container Edition offers versatility, reduces risk, and gives CIOs peace of mind that they can enable hybrid cloud architectures that suit their needs and avoid lock in. We're pleased to announce extended platform support for Amazon Web Services™ and Microsoft Azure, as well as additional feature enhancements."
Click here to read TIBCO's official press release.

Latest posts by Timothy King
(see all)