Nutanix recently announced expanded integration with digital workflow company, ServiceNow. Additionally, the provider has announced new capabilities in Nutanix Calm, the application automation and management solution for DevOps. As users look to streamline IT operations and costs during the COVID-19 pandemic, these new features will help customers to simplify and automate infrastructure, application, and cloud management. 
Our
Buyer's Guide for Data Storage
helps you evaluate the best solution for your use case and features profiles of the leading providers, as well as a category overview of the marketplace.
Nutanix also recently announced that it extended the Nutanix platform with new capabilities for big data and analytics applications, as well as unstructured data storage. These features, part of Nutanix Objects 2.0, include the ability to manage object data across multiple Nutanix clusters for achieving massive scale, increased object storage capacity per node, and formal Splunk SmartStore certification. These updates add to a cloud platform that is already optimized for big data applications, to deliver performance while also maximizing existing, unused resources.
Nutanix aims to simplify automation and make it more accessible to all IT professionals. With Nutanix, IT workers are enabled to set up triggers and automated actions to facilitate day-to-day operations. Integration with automation solutions such as ServiceNow allows Nutanix users to simplify cloud and application management by integrating with their existing IT ticketing system to simplify workflows. With these latest product updates, Nutanix looks to significantly expand on the suite of automation and cost governance benefits for its users.
In a press statement, Chief Technology Officer at Nutanix, Rajiv Mirani said, "As IT teams focus on delivering remote work solutions, they sometimes struggle to support the business more broadly because they are strapped for time and resources. This strengthened integration with ServiceNow, along with the broader suite of Nutanix automation solutions, will allow IT teams to reduce the amount of time they spend on day-to-day management of their cloud infrastructure, as well as applications, so they can focus on supporting business priorities."
Expanded ServiceNow integrations are currently available to customers. Calm 3.0 is under development.
Learn more about Nutanix.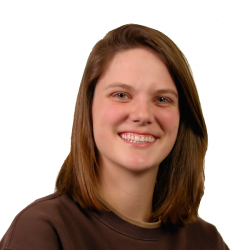 Latest posts by Tess Hanna
(see all)