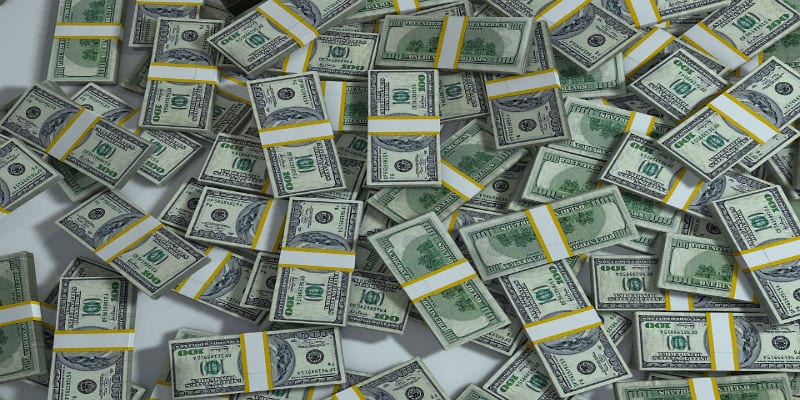 In nearly every report, study, or survey concerning endpoint security, financial enterprises appear in the top three targeted industries. Perhaps this information shouldn't surprise. After all, financial cybersecurity often proves no more secure than other industries, and financial enterprises offer significant monetary rewards to hackers.
To illustrate how much hackers stand to gain by targeting your financial enterprise, we dive into the statistics surrounding financial cybersecurity. Here's what you need to know:
By the Numbers: Financial Cybersecurity
First, we must establish the context of cybersecurity overall before we can apply them to financial businesses. According to the Verizon 2019 Data Breach Investigations Report:
Ransomware makes up

24%

of all security incidents.

69%

of all breaches stemmed from external threat attacks.

Meanwhile, insider threats constitute

34%

of breaches.
Additionally, McAfee weighs in on the general proliferation of data breaches. Their report, "Grand Theft Data II – The Drivers and Shifting State of Data Breaches" underscores the dangers of the digital marketplace:
61%

 of IT professionals say their C-Suite executives demand for security exceptions for their accounts.

IT professionals face at least

6

data breaches over their careers (on average).

Malware-driven theft constituted

29%

of thefts in 2018.
Focusing on financial cybersecurity, Carbon Black found in their "Modern Bank Heists: The Bank Robbery Shifts to Cyberspace" report:
26%

of surveyed financial enterprises faced a destructive attack.

79%

of financial CISOs surveyed said their threat actor enemies are becoming more sophisticated.

21%

suffered a watering-hole attack, in which hackers infiltrate the enterprise website and use it to pollute visitors' browsers.

Also,

32%

of surveyed businesses suffered an island hopping attack, which targets supply chains and partners to reach the prime target.

Finally,

67%

of surveyed financial institutions reported an increase in cyber attacks over the past year.
What Can Your Financial Enterprise Do?
The first step in financial cybersecurity should focus on protecting your email and data traffic. According to the 2018 Trend Micro Cloud App Security Report, email remains the most popular infection vector for hackers attacking enterprises:
Phishing attacks constitute

87%

of high-risk email threats in 2018.

Overall, business email compromise (BEC) attacks caused $12.5 billion in global losses as of 2018.
If you want to learn more about financial cybersecurity and endpoint security, check out our 2019 Endpoint Security Buyer's Guide.

Latest posts by Ben Canner
(see all)