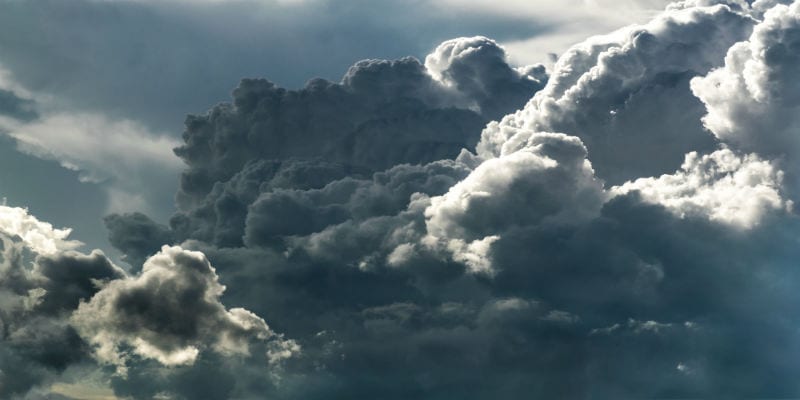 Today endpoint security and cloud data protection solution provider Druva unveiled the results of their 2018 State of Virtualization in the Cloud survey. The goal of the survey is to understand how different enterprises handled their cloud-adoption and how they protect their data in the cloud.  
Druva found that 90% of their respondents are currently running or are planning to run virtual machines in the cloud in 2018, indicating a growing rate of cloud adoption. However, this is coupled with a growing risk as enterprise try and fail to deploy on-premises endpoint security solutions to their cloud data.
The Druva 2018 State of Virtualization in the Cloud also found:  
55% of enterprises do not have a plan to centralize their data protection across multi-cloud or hybrid cloud environments.

54% of enterprises do not have visibility into the deployment and enforcement of their data management policies on the cloud.

All in all, there is a significant discrepancy between enthusiasm for cloud adoption and visibility.
In a statement Dave Packer, Vice President of Products and Alliances at Druva, said: "What we're seeing from the results is that the momentum of cloud adoption continues to grow for virtualized workloads, but that journey isn't without challenges."
"The cloud forces organizations–and vendors–to be more disciplined in how they approach consumption of cloud resources. While the benefits of moving to the cloud are huge, the visibility and data management requirements are higher to ensure organizations realize cost savings, which is why more than 53% of respondents are still struggling to hit that target."
Druva's Founder and CEO Jaspreet Singh was named by Solutions Review as one of the 10 Coolest Endpoint Security CEO Leaders. Druva was named one of the 25 Best Endpoint Security Platforms and Tools of 2018.
You can read More about the Druva 2018 State of Virtualization in the Cloud survey here.
Other Resources: 
Gartner's 2018 Magic Quadrant for Endpoint Protection Platforms (EPP): What's Changed?
4 Tips For Endpoint Security Solutions (That Everyone Forgets)
Endpoint Security vs Legacy Antivirus: What's the Difference?
Comparing the Top Endpoint Security Vendors — Solutions Review
Answering the Top 4 Enterprise Endpoint Security Questions
Endpoint Detection and Response (EDR): The Way of the Future?
What Can We Expect for the Future of Endpoint Security?
Six Endpoint Security Vendors to Watch in 2018
The 25 Best Endpoint Security Platforms and Tools of 2018

Latest posts by Ben Canner
(see all)