QAD, a provider of adaptive and cloud-based enterprise software and services for manufacturing companies, recently announced the newest enhancements coming to its QAD Adaptive ERP and other solutions in its QAD Adaptive Applications portfolio. This latest release includes new functionalities and capabilities designed to help Adaptive Manufacturing Enterprises better manage and adjust to disruption and change.
QAD Inc. provides manufacturers in the automotive, life sciences, consumer products, food and beverage, high-tech, and industrial manufacturing industries with the services they need to adapt to change, extend their ERP support, and implement best practices. The company strives to help global manufacturing organizations become more agile, intelligent, and innovative.
The new features being added to the QAD Adaptive ERP are designed to help companies adapt to changes by addressing five crucial areas: Effective Enterprise Management, Digital Manufacturing, Complete Customer Management, Integrated Supplier Management, and Connected Supply Chain. Additionally, QAD has also released improvements to other solutions in its Adaptive Applications portfolio. These include QAD Dynasys DSCP (Digital Supply Chain Planning), QAD EQMS (Enterprise Quality Management System), and QAD Precision GTTE (Global Trade & Transportation Execution).
In the press release announcing these developments,  QAD CEO Anton Chilton said the following: "The latest release of QAD Adaptive ERP continues to add functionality to the Adaptive UX and the QAD Enterprise Platform while introducing enhancements in many additional areas, including Customer Relationship Management (CRM) and Trade Management and Analytics. We've also greatly enhanced our Integrated Supplier Management capabilities with the recent acquisition of Allocation Network…This release delivers a variety of new capabilities, across all five of our adaptive manufacturing focus areas, specifically designed to increase user productivity and boost manufacturing and supply chain efficiency."
Learn more about QAD.
---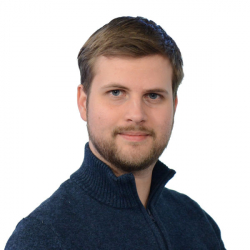 Latest posts by William Jepma
(see all)