QAD recently announced that it is being acquired by Thoma Bravo, a private equity investment firm that focuses its attention on the software and technologically-enabled services sectors. After the acquisition is complete, QAD will become a private company and continue investing in its development and deployment of ERP software. The all-cash transaction will have an equity value of approximately $2 billion and is expected to close in the 4th quarter of 2021
QAD Inc. provides cloud-based enterprise software and services for global manufacturing companies in the automotive, life sciences, customer products, food and beverage, high tech, and industrial manufacturing industries. The company's services include enterprise resource planning (ERP), demand and supply chain planning (DSCP), global trade and transportation execution (GTTE), and quality management systems (QMS).
The company will maintain its headquarters in Santa Barbara, California, and Anton Chilton will continue to act as CEO for QAD. The soon-to-be private company will also continue providing cloud-based manufacturing and supply chain solutions to its clients. Meanwhile, QAD shareholders can expect to receive $87.50 for each share of Class A Common Stock or Class B Common Stack in cash. 
Anton Chilton, QAD's CEO, says, "Today's announcement, which is the culmination of a comprehensive process, represents a compelling opportunity to build on QAD's impressive legacy and strong momentum while maximizing value for shareholders. Thoma Bravo has a deep appreciation for the world-class team, reputation, and portfolio we have built at QAD, and with their strong support, we are excited to take our business to the next level. As a private company owned by Thoma Bravo, we will have enhanced flexibility, focus, and resources to invest in – and capitalize on – our expanding growth opportunities and help our customers thrive in an increasingly dynamic manufacturing environment."
Learn more about QAD.
---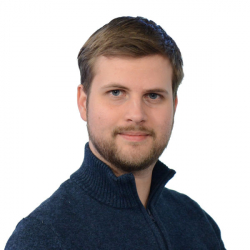 Latest posts by William Jepma
(see all)