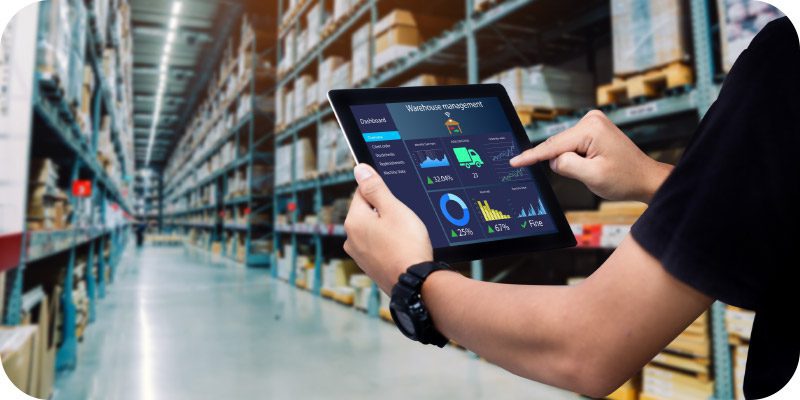 The editors at Solutions Review have compiled a list of the most important questions to consider when considering a supply chain management solution for your company.
Supply chain management (SCM) is the coordination and management of activities involved in producing and delivering a product or service. It encompasses the entire process, from sourcing raw materials and components to provide the finished product to the customer. The goal of SCM is to ensure that products are produced and delivered to customers in a timely, cost-effective, and efficient manner. This requires coordinating various activities, including procurement, production planning, transportation, warehousing, and distribution.
Finding the right supply chain management solution for your company is easier said than done, though, especially since there's no one-size-fits-all platform. With that in mind, the Solutions Review editors compiled a list of questions to consider when talking with various software providers. These supply chain management questions will help you identify whether the software's capabilities will fit your organization's specific needs and if the vendor can support your implementation and ongoing use of the technology.
Questions to Ask When Selecting a Supply Chain Management Solution
---
1) What specific areas of the supply chain does your solution cover?
Different SCM solutions may have varying strengths in other areas of the supply chain, such as procurement, production, inventory management, warehousing, transportation, or customer service. Understanding what aspects of the supply chain a potential solution focuses on will help determine whether it aligns with your organization's needs.
2) How does your solution integrate with our supply chain infrastructure and systems?
If you already have existing systems and processes, you must ensure that any new solution can integrate with those systems. If a potential solution cannot integrate with your existing infrastructure and systems, it might not be viable. Understanding the level of integration required and how a solution can work with your current systems can help minimize disruptions and ensure a smooth implementation process.
3) What level of customization and flexibility does your solution offer?
Every organization has unique supply chain needs, so it's valuable to understand whether a potential solution can be customized and tailored to your specific requirements. For example, depending on your company's needs and industry requirements, you may want to customize your SCM solution's configuration settings, integrations, reporting functionality, mobile access, automations, user interface, or workflows.
4) What are the pricing and licensing models for your solution?
Understanding a potential solution's pricing and licensing models is essential, as it will determine whether it fits within your organization's budget. Some platforms may require ongoing subscription fees or licensing costs, which can increase the price later, while others may require a one-time purchase or upfront investment. As such, always ask vendors about upfront costs, ongoing fees, and pricing models for additional customizations, integrations, or support services. The vendor should be transparent about all costs associated with their solution.
5) What level of customer support and training do you provide?
Implementing a new SCM solution can be challenging to do alone. As you evaluate a vendor's solution, ask about the level of customer support and training it offers. Training and support services can streamline the onboarding process for new users, making it easier for them to adjust to the latest software and use it to achieve their objectives. As a result, be sure to ask the vendor about the training they offer to new customers. Your company can also look into third-party training courses or certifications to help end-users improve their skills and industry expertise.
6) How do you ensure data security and compliance with industry regulations?
Data security is critical in any SCM solution, and a potential solution provider should explain what tools their platform uses to protect data and ensure compliance with industry regulations. Standard measures to look for include data encryption, access controls, and regular audits to maintain compliance with relevant regulations.
7) How does your solution enable supply chain visibility and collaboration across multiple stakeholders?
Visibility and collaboration are critical components of a successful supply chain, so a potential solution provider should be able to explain how its product facilitates collaboration and provides visibility across multiple stakeholders and departments. This can include features like real-time tracking and communication tools enabling better coordination and decision-making.
8) What is your roadmap for future development and innovation of your SCM solution?
Understanding a solution provider's future development plans can help determine whether they are committed to staying at the forefront of the industry and whether their solution will continue to meet your organization's evolving needs. This can help ensure that you invest long-term in a solution that will continue to provide value to your organization for years. You should also ask about the vendor's average timeline for releasing new updates and features, how they notify users of upcoming changes, and whether they provide any training resources to help users learn to use the new capabilities.
---
---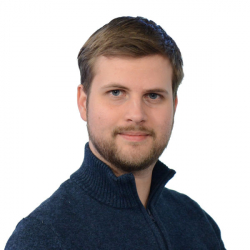 Latest posts by William Jepma
(see all)