The editors at Solutions Review highlight the key takeaways from Gartner's 2022 Magic Quadrant for Cloud ERP for Service-Centric Enterprises and provide an analysis of the new report.
Analyst house Gartner, Inc. has released the inaugural version of its Magic Quadrant for Cloud ERP for Service-Centric Enterprises. According to Gartner, a service-centric cloud ERP solution is a suite of integrated products that provide functionalities for at least three of the following areas: financial management, order-to-cash (O2C), human capital management, procure-to-pay (P2P), and administrative ERP.
Alongside those functionality requirements, Gartner defines cloud ERP solutions for service-centric enterprises as serving companies in the healthcare, software, financial services, media, non-profit, telecom, professional services, and real estate markets.
What's Changed: 2022 Gartner Magic Quadrant for Cloud ERP for Service-Centric Enterprises
---
In this new Magic Quadrant, a first for the service-centric enterprise market, Gartner analysts John Van Decker, Denis Torii, Tim Faith, Sam Grinter, and Patrick Connaughton identify 10 significant providers in the marketplace. Gartner's report also features the signature "Magic Quadrant" graph, illustrating how Gartner ranks the vendors' ability to execute their vision. The chart includes four quadrants: leaders, challengers, niche players, and visionaries. However, it's worth noting that Gartner did not identify any Challengers in the market for this report.
A breakdown of each category and the companies associated with it is below.
Leaders
Oracle Fusion Cloud ERP is the first product listed by Gartner in its report. The software is a fully cloud-based product that runs off Oracle's data centers. It provides upper-midmarket and Tier 1 organizations worldwide with configurable ERP software outfitted with all the essential capabilities listed in Gartner's requirements for service-centric ERP platforms. Its strengths include extensive human resource management functionalities, comprehensive purchasing capabilities, well-developed financial management tools, and an extensive partner network for implementation services.
Workday's Enterprise Management Cloud solution is a cloud-based ERP geared toward upper-midmarket and Tier 1 companies in the Americas, EMEA, and APAC regions. It's a fully cloud-native solution with in-house financial management, analytics, planning, HR, O2C, and procurement capabilities. Gartner identifies its robust analytics features, sourcing and supplier management capabilities, and human resource management functionalities as some of its notable strengths.
SAP S/4HANA has several deployment models available, but for this report, Gartner only focused on SAP S/4HANA Cloud, which is its public cloud offering for midmarket and Tier 1 companies operating in the Americas, EMEA, and APAC. The cloud-native solution offers clients an extensive suite of in-house capabilities for HR, procurement, financial management, and O2C. Its strengths include a compelling product vision for its financial management system (FMS) capabilities, its integration with SAP Ariba's e-procurement and supply chain cloud solutions, and the features available via SAP SuccessFactors HXM Suite. However, Gartner notes that SAP S/4HANA's public cloud offering offers a reduced feature set compared to the private edition.
Oracle NetSuite is the final Leader Gartner lists in the Leader category. It is a fully managed cloud-based SaaS solution on Oracle's data centers. The midmarket global solution is primarily used by lower-midmarket customers across the Americas, EMEA, and APAC markets and is available in various pricing models. These models include a monthly subscription with a base platform price, named-user-based pricing, and module pricing. Strengths include Oracle's extensive global presence, an ecosystem of reseller partners, procurement capabilities, and its upper-market features, which include accounting, period tasks, financial analytics, account reconciliation, intercompany account, intelligent accruals, and more.
Visionaries
Microsoft Dynamics 365 skirts the line between the Leader and Visionary category, ultimately landing in the former. It provides a managed cloud SaaS solution for mid-to-upper midmarket and Tier 1 global organizations. Microsoft offers the product suite with user-based pricing plans, each with different levels for user types. Some of the strengths Gartner identifies include Microsoft's Tier 1 FMS capabilities, its focus on HR integrations, and its procurement functionalities.
Infor is the next provider Gartner lists as a Visionary in the marketplace for cloud ERP solutions for service-centric organizations. The company's service-centric ERP solution suite consists of three products: Infor CloudSuite Healthcare, Infor CloudSuite Corporate, and Infor CloudSuite Public Sector. These solutions are geared toward midmarket and upper-midmarket global companies. Its strengths as an ERP provider include its native procurement capabilities, extensive HCM functionalities, financial management system tools, and its support for targeted verticals (i.e., healthcare and education).
Niche Players
SAP's second product in Gartner's report, Business ByDesign, is a targeted, managed cloud solution for midmarket organizations. It uses a named-user approach for pricing and offers in-house capabilities for financial management and procurement. Additional capabilities are available, but users will likely have to rely on partner solutions to access them. According to Gartner, Business ByDesign's strengths include its platform extensibility, established viability as a solution provider, extensive global partner network, and increased market penetration.
Sage Intacct is a targeted, fully managed cloud solution for lower-midmarket organizations primarily based in North America. Its capabilities focus on financial management and planning applications, with additional capabilities available via partner solutions. While the company's global reach is limited, the solution earns high marks for its HR offerings, project management functionalities, native support for AP invoice automation, and advanced financial tools, which aren't typical for lower-midmarket FMS applications.
Microsoft's second product in Gartner's report is Dynamics 365 Business Central, which debuted in 2018 and provides global companies with a lower-midmarket solution. It's a fully managed cloud solution that's also available via on-premises configurations. The solution offers native financial capabilities and relies heavily on partner solutions from Microsoft AppSource for its operational and HR functionalities. Strengths include its lower mid-market focus, extensive HR integrations, and forward momentum in the marketplace.
FinancialForce is the final company listed in Gartner's report. It primarily works with companies in the Americas and offers a lower midmarket solution available as a managed cloud SaaS solution and as on-premises configurations. Like the other Niche Players in the report, FinancialForce relies on partner solutions for its HR and operational capabilities but does offer financial modules as internally developed solutions. Gartner spotlights FinancialForce's strengths as stemming from its HR partner strategy, native procurement tools, and project capabilities.
---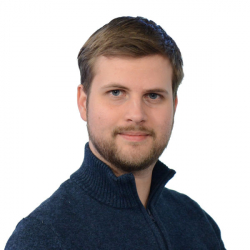 Latest posts by William Jepma
(see all)