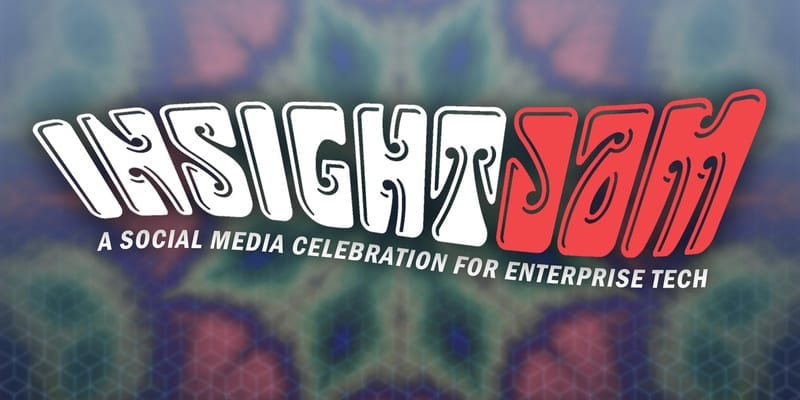 Solutions Review's Vendors to Watch IAM 2021 is an annual listing of solution providers we believe are worth monitoring. Companies are commonly included if they demonstrate a product roadmap aligning with our meta-analysis of the marketplace. Other criteria include recent and significant funding, talent acquisition, a disruptive or innovative new technology or product, or inclusion in a major analyst publication.
Who are the 5 Vendors to Watch in IAM (identity and access management) 2021?
Thank you for tuning in to the #InfoSecInsightJam 2020! We're pleased to present our list of Vendors to Watch in IAM 2021. With the switch to remote work in the wake of COVID-19, authentication and identity security became that much more critical. Not only did logins need streamlining for smoother workflows, keeping a closer eye on each user requesting access remains the heart of modern cybersecurity. 
Identity in 2021 will take another level in significance in the coming year, as we explore right now in the Cybersecurity Insight Jam. In the meantime, check out our picks for the Vendors to Watch in IAM 2021. 
5 Vendors to Watch in IAM 2021
Ping Identity
The Ping Identity Identity Defined Security platform works to secure workforces and customers both on-premises and remote, allowing the right people to access the right things, securely and seamlessly. Ping Identity received the title of Leader in the 2020 Gartner Magic Quadrant for Access Management. Also, it appeared in the Gartner 2020 Critical Capabilities for Access Management Report. In 2020, it unveiled PingZero, a suite of passwordless authentication features.
Okta
The Okta Identity Management Service provides centralized directory services, single sign-on, strong authentication, provisioning, workflow, and reporting. Okta earned a position as Leader in the 2020 Gartner Magic Quadrant for Access Management. 2020 saw the release of the Okta FastPass, a passwordless login experience across devices, applications, and operating systems. Additionally, it released the Okta Customer Identity Workflows. 
OneLogin
OneLogin provides on-demand IDaaS solutions consisting of single sign-on, multi-factor authentication, directory integration, user provisioning capabilities. In the 2020 Gartner Magic Quadrant for Access Management, OneLogin was named a Leader. Also, OneLogin's Trusted Experience Platform received the 'Remote Work Security Innovation of the Year' award in the 2020 RemoteTech Breakthrough Awards.  
ForgeRock
The ForgeRock Identity Platform is built on Sun Microsystem's open-source IAM projects and includes a set of APIs, allowing for the efficient and rapid development of new services ready for deployment in the cloud or on mobile devices.In 2020, ForgeRock earned the title of Leader in the 2020 Gartner Magic Quadrant for Access Management. Also, it achieved an "Overall Leadership" position in the KuppingerCole Leadership Compass for Customer Identity and Access Management (CIAM) Platforms. 
Microsoft
It feels unusual to include a name as huge as Microsoft in the Vendors to Watch in IAM 2021. Yet it more than earned its spot. Not only is it a leader in the 2020 Gartner Magic Quadrant for Access Management, but it also appeared in the Forrester Wave: Customer Identity And Access Management, Q4 2020. Gartner also cited Microsoft as a stand-alone example in the 2020 Market Guide for Zero Trust Network Access (ZTNA). 
To learn more about the IAM Vendors to Watch, check out our IAM Buyer's Guide! We cover the top solution providers and their key capabilities in detail! Also, check out the Solutions Suggestion Engine. 


Latest posts by Ben Canner
(see all)