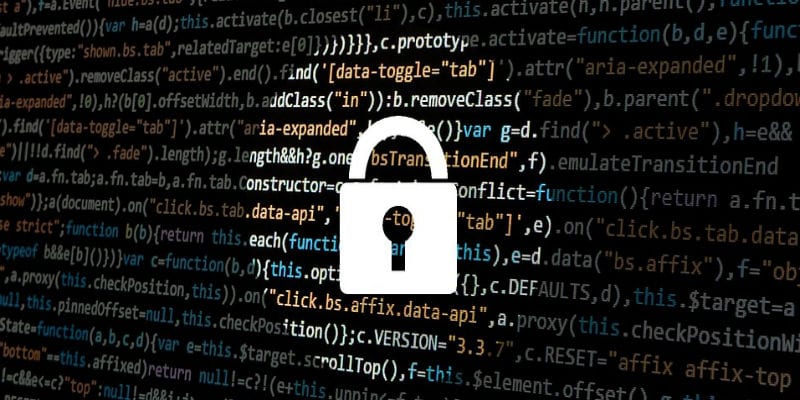 What resources can you rely on for researching business identity management? 
Of course, the answer is "plenty." Books, podcasts, conferences, tool listings, and Buyer's Guides all offer potential insights into this critical cybersecurity market. Indeed, it seems like the internet is awash with potential resources for researching business identity management and cybersecurity. How can you make sense of all the noise?  
We provide some of our picks for our favorite resources for researching business identity management. 
Researching Business Identity Management
17 Cybersecurity Podcasts You Should Listen to in 2020
For those seeking information, cybersecurity podcasts offer a great resource for researching business identity management. Podcasts provide a platform for experts to share their research and the latest threat intelligence for enterprise IT environments. In fact, podcasts offer a great avenue to find new information on cybersecurity during necessary continued social distancing measures. 
Read the full research here. 
30 Best Free and Open Source Cybersecurity Tools
The editors at Solutions Review did several articles on free and open-source cybersecurity solutions, especially for identity management. Also, we covered open-source resources for endpoint security and SIEM. In this article, we compiled all of them together into one easy list for faster research. 
Read the full research here. 
The Top 6 Password Strength Checkers and Validation Tools
Sometimes, the problem facing users isn't making a new password but making an inherently strong password. After all, passwords often constitute a major attack for enterprises of all sizes; hackers can easily crack passwords or use social media to guess them. Otherwise, users frequently reuse their passwords, leaving businesses vulnerable to data breaches at other companies.  
Password Strength Checkers help employees generate stronger passwords while keeping them memorable; it helps them avoid common pitfalls like using birthdays or common phrases like Star Wars. 
Alternatively, some tools like Have I Been Pwned? can help users figure out if any of their passwords appeared in a breach or exposure, encouraging them to make changes. 
Read the full research here. 
The 10 Best Cybersecurity TED Talks For Practitioners
Here's another valuable research resource for business-level identity management during the coronavirus. 
TED began in 1984 as a conference uniting the Technology, Entertainment, and Design fields; today, TED Talks explores almost all topics ranging from business to technology, from global issues to art in over 110 languages. Therefore, the TED website represents a growing library of free knowledge from the world's top thinkers; moreover, we curated some of our favorite cybersecurity lectures into a single post.
Read the full research here.   
The 10 Best Enterprise Privileged Access Management Tools for 2020
The editors at Solutions Review have developed this resource to assist buyers in researching business identity management i.e. privileged access management. Choosing the right vendor and solution can be a complicated process — one that requires in-depth research and often comes down to more than just the solution and its technical capabilities. To make your search a little easier, we've profiled the best privileged access management tools providers all in one place, using our Authority Score.
Read the full research here.  
The 5 Best Biometric Authentication Tools for Enterprises
Here, we do what we did above but for biometric authentication. Biometric authentication represents the latest in authentication technologies. As such, providers still work to integrate it seamlessly into modern authentication policies. Therefore, we use our Authority Score to select our listed solutions.  
Read the full research here. 
The 16 Best Identity Governance Tools for 2020
Solutions Review's listing of the top Identity Governance vendors is an annual mashup of products that best represent current market conditions, according to the crowd. Our editors selected the top Identity Governance products based on each solution's Authority Score, a meta-analysis of real user sentiment through the web's most trusted business software review sites and our own proprietary five-point inclusion criteria.
Read the full research here. 
The Top Identity & Access Management (IAM) Books You Should Be Reading
Additionally, during the coronavirus era, sometimes the best way to begin researching business identity management is with a book. There are loads of free resources available online (such as Solutions Review's best practices articles, solutions directories, and buyer's guides), and those resources are great, but sometimes it's best to do things the old-fashioned way… and there are few resources that can match the in-depth, comprehensive detail of good IAM books. 
Read the full research here. 
The Best Virtual Identity Management Events and User Conferences for 2020
Unfortunately, the coronavirus continues to disrupt our everyday work processes and our most valued events. Thankfully, plenty of conferences have chosen to either delay or instead conduct the conference virtually. For the latter, we list and constantly update these virtual conferences so you can register and enjoy them from the safety of your home. 
Read the full research here. 
How to Learn More
Of course, for researching business identity management, few resources compare to the Identity Management Buyer's Guide. We cover the top solution providers and their key capabilities in detail.

Latest posts by Ben Canner
(see all)