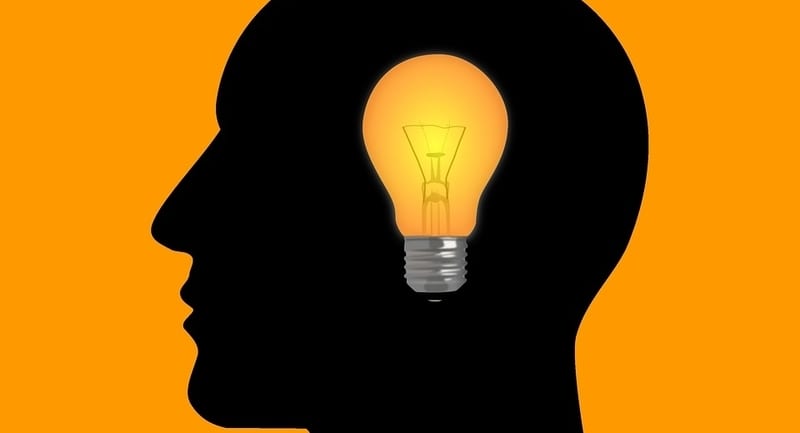 Why do so many enterprises neglect their identity governance? 
Currently, more and more enterprises recognize the importance of identity management on their networks. After all, identity forms the new digital perimeter, and the majority of data breaches begin with stolen credentials. Businesses that ignore their identity security put their entire cybersecurity in jeopardy. 
However, as the discourse on IAM and privileged access management increases, one branch of identity security remains neglected: identity governance. In fact, many enterprises fail to understand what identity governance can offer them and their cybersecurity.
This is an absolute shame because identity governance and administration can optimize your identity security and cybersecurity. In fact, neglect of identity governance often results from a failure to understand significant potential gaps in enterprise cybersecurity.    
Why can't your enterprise neglect identity governance? We answer that question by addressing all of the possible reasons…and debunking them one by one. 
Why Your Enterprise Can't Neglect Identity Governance
Problem: Failure to Recognize Visibility Issues
So what potential dangers linger in your IT environment? Obviously, you have hackers and insider threats at the gates, you have to contend with your employees' best practices and more. However, one of the most insidious threats to your cybersecurity also serves double duty as one of the most common: visibility. 
Your enterprise can't protect what it can't see. If any statement defines modern cybersecurity and identity security, it should be that. Any user, application, or device with access to your network you can't see represents a flagrant security hole. How can you determine whether they have permissions which fits with their role in your network if you can't see them? And how can you prevent them from acquiring permissions outside their position? 
The answer: you can't. Yet enterprises don't seem to recognize their own visibility issues. According to the SailPoint 2018 Identity Report:
Only 20% of enterprises have visibility over all of their users.

7% have no visibility whatsoever.

88% of enterprises are not governing access to data stored in files.

Only 10% of enterprises monitor and govern user access to data stored in files.  
Additionally, accounts without visibility can easily become orphaned accounts, as they linger with permissions in your network unmonitored and unused. Therefore, you can't neglect your identity governance. It can help you find all of the identities, both human and not, connecting to your network. In other words, it provides visibility by making sure all the lights stay on. 
Problem: Getting Dismayed or Deterred
Part of the reason enterprises neglect their identity governance stems from their familiarity with their legacy solutions. Actually, legacy solutions end up causing so many problems for enterprises attempting to make a fresh stab at their cybersecurity. 
Users and executives alike become familiar and comfortable with the legacy interface and interactions with business processes. So they tend to ignore the blatant lack of modern capabilities until it proves far too late. 
Additionally, identity governance and administration tends to become saddled with a reputation as being difficult to deploy and replace. Indeed, in the 2018 Critical Capabilities for Identity Governance and Administration report, Gartner states "50% of [current] IGA deployments are in distress."
However, these concerns tend to focus on on-premises IGA solutions. Instead, your enterprise should examine whether cloud identity governance can fit with your use-case. After all, researchers find cloud IGA solutions to deploy faster, upgrade more easily, and all-around benefit from easier management. Further, it primes you to begin your cloud adoption if you haven't already begun. 
Additionally, you need to carefully examine your enterprise use-case before you select any identity security solution. Replacing any ill-fitting cybersecurity solution can prove expensive and challenging; so make sure you receive the capabilities you need the first time. 
A fear of deploying and managing cybersecurity does not constitute an excuse to neglect identity governance. In fact, it proves you need to do more research to understand your needs  
Problem: Fear of Becoming Overwhelmed
Maintaining cybersecurity makes even the most seasoned IT professional quake.  Often, within identity security, the prospect of managing hundreds if not thousands of identities can send pros into a sweat. 
Indeed, cybersecurity can prove draining; it requires 24/7 attention and awareness which can lead to mass burnout. No enterprise, regardless of size, can avoid this without help. Yet you can't neglect identity governance; as we explained, any lack of governance can result in access creep and thus identity security holes.  
To alleviate this potential problem in identity governance, your enterprise can seek out the services of managed services. 
Through managed services, your enterprise can enjoy the benefits of 24/7 security monitoring, delegated access and role management, and compliance reporting. Given the stress your IT security team faces every day under myriad deadlines and expectations, delegating duties to other cybersecurity experts can help alleviate some of the burdens.
Problem: You Don't Fully Understand IGA
Perhaps, your enterprise chooses to neglect its identity governance because it doesn't recognize the full power of IGA. With the identity conversation crowding out identity governance, this doesn't seem unlikely. 
In fact, identity governance offers your enterprise power identity security tools to handle hundreds if not thousands of identities, including: 
Identity Life Cycle

Entitlements Management

Access Requests

Workflow

Policy and Role Management

Access Certification

Reporting and Analytics
Two of the most important capabilities are role management and centralized access requests. Role management regulates the permissions on each user and non-human identity in your infrastructure. Also, it allows your IT security team to determine which permissions constitute the bare minimum for each job in your enterprise.
Additionally, role management allows your IT security team to monitor permissions and privileges on each user's account. With this visibility, the security team can remove any unnecessary permissions they detect or in rare cases grant the necessary privileges neglected previously.       
Through access request centralization, you can connect all of the applications in your IT environment. Additionally, your administrators can submit and process access requests, approvals, and denials in a far more efficient manner via a single interface.
Moreover, through this portal, your IT security team can process requests for temporary permissions necessary for specialty projects. Through the centralization portal, your administrators can monitor the usage of these special permissions and maintain time limits on them for automatic removal at the project's conclusion.
Don't Neglect Your Identity Governance
If you want to embrace full identity governance and administration, be sure to check out our Buyer's Guide! We cover the top providers in the field and their key capabilities.

Latest posts by Ben Canner
(see all)