Act-On Software has announced a new, native CRM integration for Zendesk Sell. The native integration will enable Zendesk Sell users to use Act-On's marketing automation technology solutions to engage with prospects, personalize their marketing efforts, accelerate sales cycles, and improve how they generate, qualify, and nurture leads throughout the sales cycle.
Our
Free Marketing Automation Buyer's Guide
 helps you evaluate the best solution for your use case and features profiles of the leading providers, as well as a category overview of the marketplace.
Act-On Software provides marketing solutions that help marketers engage leads at each stage of the customer lifecycle. Its marketing automation solutions provide users with actionable customer data, drive brand awareness, convert leads, deliver polished customer experiences, grow their business, and generate higher customer lifetime values with an accelerated time to value. Act-On Software specializes in the banking, financial advisory, manufacturing, insurance, and technology industries.
With the launch of this new integration, Zendesk customers can combine the CRM capabilities of the Zendesk Sell platform with Act-On's marketing automation technology to utilize new behavioral data and automated outreach tools. These will help Zendesk Sell users improve their marketing capabilities, maximize audience engagement, boost sales opportunities, and gain new insights into the buyer's journey.
Kate Johnson, the CEO of Act-On Software, says, "We are honored to collaborate with Zendesk and offer marketing automation for their sales users to fully leverage. We're excited for Zendesk users to gain access to our multichannel marketing solution that turns behavioral insights into optimal sales opportunities. The seamless integration, combined with Zendesk's robust customer engagement tools, will strengthen users' ability to generate better leads and facilitate more efficient conversions resulting in an enhanced customer experience."
Learn more about Act-On Software.
---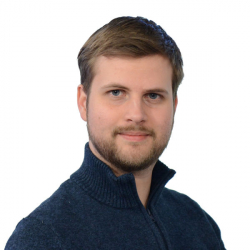 Latest posts by William Jepma
(see all)