Act-On Software has launched a new automated SMS marketing feature that will help users create data-driven, automated SMS campaigns and generate unscheduled, behaviorally triggered messages as needed. The new solution is built directly into Act-On's platform and is designed to make SMS a fully integrated, primary marketing automation channel for marketers across industries.
Our
2020 Marketing Automation Buyer's Guide
helps you evaluate the best solution for your use case and features profiles of the leading providers, as well as a category overview of the marketplace.
Act-On Software provides marketing solutions that help marketers engage leads at each stage of the customer lifecycle. The company's marketing automation solutions provide users with actionable customer data, drive brand awareness, convert leads, deliver polished customer experiences, grow their business, and generate higher customer lifetime values with an accelerated time to value. Act-On Software specializes in the banking, financial advisory, manufacturing, insurance, and technology industries.
Act-On's SMS solution is the latest addition to the company's marketing automation platform. It allows users to schedule SMS messages within existing automated programs, send unscheduled behaviorally triggered messages on an as-needed basis, and capture recipient behavioral data based on delivered messages, responses, and actions and use it to improve targeting and segmentation. Other features include pre-built automated programs, quick sending capabilities, opt-in list management, comprehensive reporting, and content creation tools like link shorteners, message composers, and more.
David Greenberg, chief marketing officer at Act-On, says that "Our focus has always been making our customers successful, and our SMS automated marketing solution gives them the means to reach their audiences when and where it makes the most sense. With this new solution, we aren't simply checking a box and allowing our customers to send mobile alerts. We are providing growth-minded marketers the keys to an entirely new automation strategy to reach their audiences."
Learn more about Act-On Software.
---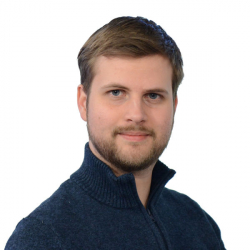 Latest posts by William Jepma
(see all)