ActiveCampaign recently announced the launch of new custom object tools, which will help businesses of all sizes trigger automations built from data tailored to each user's business model. These custom objects will unify data from multiple apps and use it to provide ActiveCampaign customers with a comprehensive view of their customers. Customers can then use their customer data to create workflows and develop automations that improve customer experiences.
Our
Free Marketing Automation Buyer's Guide
 helps you evaluate the best solution for your use case and features profiles of the leading providers, as well as a category overview of the marketplace.
ActiveCampaign provides businesses of all sizes with a customer experience automation platform (CXA) to automate and customize their marketing efforts. The platform is equipped with a suite of integrations and pre-built automations that combine email marketing, marketing, and CRM features. The platform's functionalities can also help companies promote their segmentation and personalization efforts across social media, email outreach, messaging, chat, and text.
The new ActiveCampaign custom object tools will empower users to develop new automations and help them expand and improve how they use popular tools like Salesforce, Zendesk, and Eventbrite. The custom object tools also offer a suite of benefits to ActiveCampaign partners and developers, who can use the new functionalities to create new integrations and build custom object solutions of their own.
Jason VandeBoom—the founder and CEO of ActiveCampaign—says, "Today's customer needs are constantly evolving, which means businesses have to be more agile and analytical than ever before to create unique 1:1 experiences for their customers. Data flexibility and customization have been available within the CRM market for years, but I'm thrilled we are taking those capabilities a step further by bringing our automation-first approach to custom objects and making them available to businesses of all sizes."
Learn more about ActiveCampaign.
---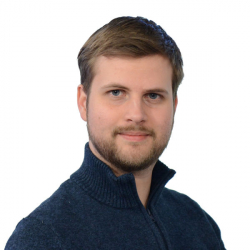 Latest posts by William Jepma
(see all)