ActiveCampaign has announced the launch of a new sales engagement solution. The new solution, titled Sales Engagement Automation, can help companies of all sizes improve their customer experiences, promote company growth, and close the gap between legacy account-based marketing (ABM) and sales engagement solution functionalities. Sales Engagement Automation is available now to companies worldwide.
Our
Free Marketing Automation Buyer's Guide
 helps you evaluate the best solution for your use case and features profiles of the leading providers, as well as a category overview of the marketplace.
ActiveCampaign provides businesses of all sizes with a customer experience automation platform (CXA) to automate and customize their marketing efforts. The platform is equipped with a suite of integrations and pre-built automations that combine email marketing, marketing, and CRM features. The platform's functionalities can also help companies promote their segmentation and personalization efforts across social media, email outreach, messaging, chat, and text.
With the new Sales Engagement Automation capabilities, ActiveCampaign customers can send one-to-one sales emails from preferred email providers, including Outlook, Yahoo, iCloud, and Gmail. This integrated engagement approach will help businesses of all sizes benefit from a robust sales engagement and ABM solution without the hassle of legacy enterprise tools. These new capabilities will add to and expand the other sales engagement features available on ActiveCampaign, like lead scoring, pipeline automation, site tracking, a collection of integrations, and more.
Jason VandeBoom, the founder and CEO of ActiveCampaign, says, "The legacy sales engagement and ABM tools on the market today don't properly address the needs of 95% of businesses today. The majority of businesses don't have separate marketing and sales teams, and having separate tools for these functions just makes it more difficult to grow their business. That's why we're pioneering a new way, unifying that sales and marketing data and making it more actionable."
Learn more about ActiveCampaign.
---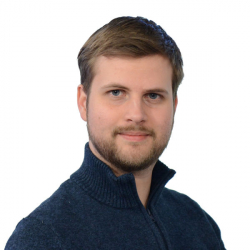 Latest posts by William Jepma
(see all)