The editors at Solutions Review have compiled this list spotlighting some of the best GetResponse demos and tutorial videos on YouTube to help you become familiar with the platform's powerful marketing tools.
GetResponse is a marketing software platform designed to help entrepreneurs, online marketers, marketing managers, and companies with the tools they need to create content, generate sales, and improve traffic. If you're new to the platform or want to compare its suite of functionalities to other software solutions, there are plenty of resources online to help you and your team learn what GetResponse has to offer and see firsthand how it works.
With that in mind, our editors have compiled the following list of GetResponse demos and tutorial videos on YouTube worth watching. These videos are primarily geared toward beginners who are looking to learn more about marketing software or are in the process of selecting a new solution for their business. The video areas are organized in alphabetical order based on the name of the channel.
The Best GetResponse Demos and Tutorials on YouTube
---
Channel: Fran Create & Earn
Description: A well-developed and autoresponder can be a tremendous asset to an email marketing strategy, so your marketing team must know how to create, implement, and manage them effectively. That's where this quick, seven-minute walkthrough can help. The tutorial will walk you through the process of creating a series of email autoresponders within GetResponse so you can ensure every subscriber on your list receives the right messages at the right time.
---
Channel: GetResponse
Description: The official GetResponse YouTube channel is a goldmine for marketers looking for a glimpse of the platform's capabilities. Alongside dozens of insightful tips and tricks, GetResponse also has a collection of in-depth demos for many of their software's tools. For example, in this video, GetResponse's Product Marketing Senior Manager will guide you through developing an email automation workflow with the drag-and-drop builder and pre-built email templates available on the platform.
---
Channel: GetResponse
Description: This video will show you how GetResponse can help your marketing team get the most value from its Facebook marketing strategy. The eight-minute tutorial outlines all of the steps involved in creating Facebook ads inside GetResponse. You will learn how to name, submit, manage, and monitor the budget of your ads on Facebook and Instagram, all from your GetResponse account.
---
Channel: Ivan Mana
Description: Creating landing pages can be challenging for marketers without much graphic design experience, which is why platforms like GetResponse offer tools that make it easier than ever to build and launch a landing page with pre-built templates. With this half-hour video, online marketer Ivan Mana will demonstrate how GetResponse users can create a high-converting, customized landing page from scratch.
---
Channel: Josh Schonert
Description: In this compact, step-by-step video, you will learn how to quickly and effectively segment your contact list in GetResponse to ensure your team has easy access to pertinent audience data. You will also see how GetResponse can help your team track various states for your email marketing efforts, including engagement levels and subscription methods.
---
Channel: Metics Media
Description: If you're looking for a comprehensive deep dive into the GetResponse platform, this is the video for you. The nearly ninety-minute walkthrough covers the sign-up process, user dashboard, initial setup process, importing contacts. The demo will also introduce you to features like registration forms, conversion funnels, landing pages, setting up a custom domain, email automation, email newsletters, and email autoresponders. This is a great place for beginners to start if they want a basic overview of the GetResponse software.
---
---
Solutions Review participates in affiliate programs. We may make a small commission from products purchased through this resource.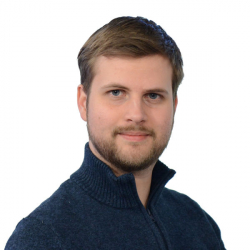 Latest posts by William Jepma
(see all)