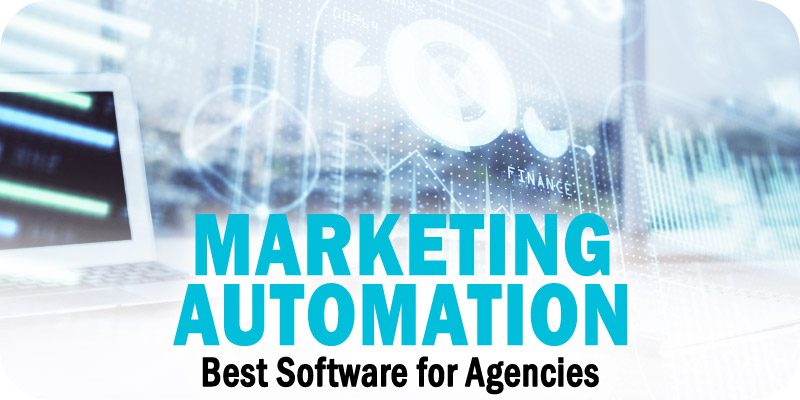 The editors at Solutions Review have compiled the following list to spotlight some of the best marketing automation solutions for agencies to consider in 2022 and beyond.
With the right marketing solution, agencies across markets can improve how they manage clients, measure performance, nurture relationships, generate effective marketing campaigns, and develop brand loyalty. However, finding the right marketing automation software for your agency's needs can be challenging, especially since every solution provider offers different functionalities that might not work for your agency's client needs.
To help your company find the best marketing automation solution for agencies, the editors at Solutions Review have compiled the following list of top-rated providers. Our editors selected these software solutions based on each provider's Authority Score, a meta-analysis of user sentiment through the web's most trusted business software review sites, and our proprietary five-point inclusion criteria. The list is organized alphabetically.
The Best Marketing Automation Solutions for Agencies
---


Description: ActiveCampaign provides email marketing, marketing automation, CRM, and Sales Automation solutions to clients across industries. Their marketing automation tool offers a simple visual overlay, showing users how automations connect and the features of each campaign. The platform provides social media analysis, as well as deep site tracking. Agencies can use the ActiveCampaign platform to manage client relationships, build trust with their clientele, create automated campaigns, and more.
---
Description: Act-On provides a marketing platform that eliminates many of the monotonous tasks marketers deal with. It tracks and collects analytics automatically and uses the information to improve marketing techniques. Users gain complete visibility into unknown and known activity on their website. With the collected data, Act-On then automates nurturing based on user preference. It even segments customers and leads into specified categories for you. Act-On's functionalities can help agencies capture website visitor data, nurture customers, develop personalized brand experiences, launch automated nurture campaigns, and maximize engagement with segmentation tools.
---

Description: BenchmarkONE, formerly known as Hatchbuck, is an all-in-one marketing automation and CRM software designed to help small business owners and marketing agencies streamline campaigns and execute strategies. Alongside its CRM and marketing automation offerings, BenchmarkONE also offers email marketing, pop-ups, landing pages, APIs, and integrations. Its marketing agency solution offering offers tailored features for capturing leads, developing emails, creating drip campaigns, automating follow-ups, monitoring website activity, triggering link click automations, embedding insights into your strategies, and segmenting contacts.
---


Description: HubSpot offers a variety of capabilities centered around marketing, sales, and customer service. HubSpot's free CRM connects all the data users need to run effective marketing campaigns, and their marketing hub comes with easy-to-use customization options. Users can modify their website or mobile site without any coding knowledge; they can drag-and-drop pages, posts, landing pages, and more. The marketing hub automatically tracks and reports on customer interactions. This data helps measure a campaign's effectiveness or build new automations.
---
Description: Platformly offers users a suite of multi-channel marketing automation tools to capture and nurture leads into long-term customers. The company's agency-specific solution offers capabilities for email marketing, CRM, drag-and-drop editing tools, link tracking, customizable business dashboards, marketing automation, landing page builder, advanced reporting, and email text editing. With these tools, agencies can help their clients convert visitors into leads, automate their onboarding process, and equip them with the email and sales metrics they need.
---

Description: SharpSpring offers a marketing automation platform for businesses and agencies. Their behavioral-based tracking tool helps users understand what motivates each click. It also enhances email automation, as customers are tracked after the click for increased personalization. SharpSpring's marketing automation solution for agencies can help users show clients measurable results and migrate from project work to retainer-based relationships. Agencies will also have access to SharpSpring's agency support services, flexible email templates, Single Sign-On, rebrandable interfaces, no-hassle client management, and hundreds of partners and integrations.
---

Description: VBOUT is a multichannel marketing automation solution for collecting leads with a customer-centric approach. The company provides a variety of marketing automation capabilities in its flagship platform. Its dashboard uses a drag-and-drop for creating landing pages, customer journey builder, and social media management. Agencies can use VBOUT's rebrandable platform to create unique pricing plans, simplify workflows, improve company collaboration, take advantage of templated marketing strategies, and manage client accounts, profiles, campaigns, automations, and tasks from a single place.
---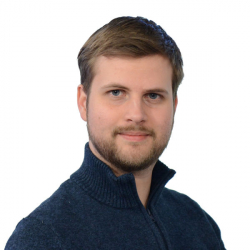 Latest posts by William Jepma
(see all)