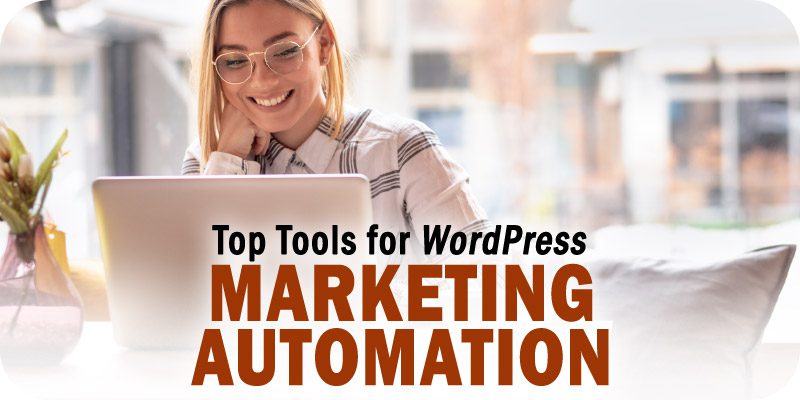 The editors at Solutions Review have compiled the following list to spotlight some of the best marketing automation tools and integrations for WordPress users.
No matter the size of your business or the industry you operate in, it's highly likely your company is using marketing automation to some degree. Still, marketing automation tends to work best in a supporting role alongside CRM, data analytics, and content management systems. Among those is WordPress, a leading open-source content management system used by countless companies and individuals in industries worldwide.
While WordPress isn't a marketing solution in a technical sense, it plays a crucial role in most marketing strategies. With the right marketing automation tools, integrations, or plug-ins, a business can extend the reach of its WordPress content, connect its site to the other business systems in its stack, track conversions, improve site performance, and automate daily marketing tasks. To help you find the best integrations for your WordPress site, our editors profiled a handful of the best marketing automations tools for WordPress and put them in one place.
The Solutions Review editors selected these solutions based on each provider's Authority Score, a meta-analysis of user sentiment through the web's most trusted business software review sites, and our proprietary five-point inclusion criteria. This list isn't static, and the vendors listed may change as the market evolves.
The Top Marketing Automation Tools and Integration for WordPress
---


Description: ActiveCampaign offers email marketing, marketing automation, CRM, and Sales Automation. Users have complete control over their email campaigns and have access to solid data collection and automation capabilities. With its WordPress integration and app, businesses can convert their website into a profitable customer engagement channel by attributing sales to site visitors, tracking conversions, identifying customers that are ready to make a purchase, creating nurture streams that keep visitors in the pipeline, automating personalized email outreach, and more.
---

Description: GetResponse offers a suite of simple and robust solutions that can be scaled and customized for small and large organizations. The company's marketing solutions include automation, CRM, webinar software, email design, and more. GetResponse's WordPress integration allows users to add new contacts to their database, update existing contacts with new information, track customer website behaviors, and gather customer data to improve sales efforts. The WordPress and WooCommerce integration is free to customers with the GetResponse Plus package and its higher tiers.
---


Description: HubSpot offers a variety of capabilities centered around marketing, sales, and customer service. HubSpot's free CRM connects all the data users need to run effective marketing campaigns, and their marketing hub comes with easy-to-use customization options. The HubSpot for WordPress integration comes equipped with live chat, contact management, forms, pop-ups, simple email automation, conversational bots, and built-in analytics capabilities for HubSpot customers.
---
Description: Omnisend specializes in marketing solutions for retail companies. They give marketers tools to engage with customers on a personal level. The platform provides smart triggers to send targeted messages to customers at any journey stage. With Omnisend's one-click WooCommerce store and WordPress integration, users will have access to pre-built workflows, drag-and-drop editing tools, email marketing automation, pre-built templates, sign-up forms, and other tools for converting customers and growing their brand.
---

Description: Sendinblue is an "all-in-one" digital marketing platform for B2B and B2C businesses, agencies, and e-commerce companies. Its marketing solution provides companies with email marketing, CRM, SMS marketing, transactional messaging, marketing automation, landing pages, marketing campaigns, and other functionalities to help SMEs and SMBs build meaningful relationships with their customers. Sendinblue offers an email plug-in for WordPress users to help them create forms, sync them with a Sendinblue list, create emails with a drag-and-drop editor, and grow customer engagement with automated email welcome sequences.
---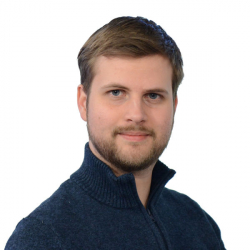 Latest posts by William Jepma
(see all)