Clearbit has announced the launch of new updates and features for its real-time data platform to help B2B organizations improve pipeline visibility, engage with website visitors, and maximize customer acquisitions and conversions. The new and enhanced Clearbit data features will provide marketing, sales, and operation teams with the tools they need to optimize the customer experience across the digital sales funnel.
Our
Free Marketing Automation Buyer's Guide
 helps you evaluate the best solution for your use case and features profiles of the leading providers, as well as a category overview of the marketplace.
Clearbit is a marketing intelligence platform designed to help global B2B organizations improve acquisitions, conversions, and operational efficiency. The company's real-time, data-driven intelligence platform will help sales, marketing, and operation teams across industries identify prospects, personalize customer interactions, and understand their customers better. Clearbit also comes equipped with a collection of native, out-of-the-box integrations with popular platforms like Salesforce, Marketo, HubSpot, Pardot, and more.
With the launch of these new Clearbit data features, B2B teams will have access to the real-time intelligence they need to develop targeted, personalized email campaigns and outbound sales strategies optimized for their target audiences. Clearbit users will also be able to identify "hidden pipelines" on their website, alert their sales team when a high-value prospect lands on the site, improve ad targeting, and sync data to their marketing automation and CRM platforms.
Andrew O'Neal, Clearbit's Chief Product Officer, says, "Clearbit helps today's fastest-growing companies compete and win by providing a full picture of their digital funnel and enabling them to apply real-time intelligence at the most critical moments. With our data and platform, we're uniquely positioned to help teams not only identify their engaged prospects but also apply the precise targeting and personalization that could mean the difference between a conversion and a missed opportunity."
Learn more about Clearbit.
---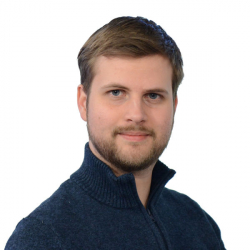 Latest posts by William Jepma
(see all)