Demand Science has announced the acquisition of Airborne App, Inc., a sales engagement and enablement software platform headquartered in Toronto. This is Demand Science's sixth acquisition since August 2020 and will help the company continue to expand the data and intelligence solutions it offers to its global clientele of sales and marketing professionals and B2B companies across enterprise technology markets.
Our
2020 Marketing Automation Buyer's Guide
 helps you evaluate the best solution for your use case and features profiles of the leading providers, as well as a category overview of the marketplace.
Demand Science is a global revenue intelligence platform providing SMB, middle-market, and enterprise companies with technology-forward, data-centric services designed to help accelerate demand generation. The company uses its years of experience in B2B market intelligence, content trends, analytics, and predictive intent to provide buyer insights and data to align sales and marketing professionals and help them reach qualified audiences.
With the acquisition of Airborne App, Inc., Demand Science is expanding its service offerings with a transparent, centralized sales engagement platform. This platform will help sales representatives streamline their daily responsibilities, manage customer relationships, and automate sales tasks like emails, phone calls, and social touches. Demand Science plans to offer the Airborne platform to its clients as both a standalone product and as an integrated offering paired with Demand Science's suite of data and intelligence solutions.
Peter Cannone, the CEO of Demand Science, made the following statement in the press release announcing the news: "At Demand Science, we continue to execute against our mission to provide the single, trusted source for global B2B Intelligence solutions to drive growth for marketers, sellers, and business owners powered by leading-edge technology and healthy data. We will be integrating the Airborne solution across our offerings to further accelerate our growth."
Learn more about Demand Science.
---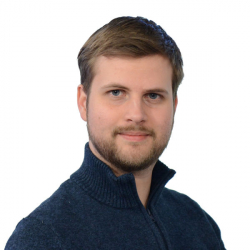 Latest posts by William Jepma
(see all)