Gartner Names 6 Cool Vendors in Technology Marketing for 2021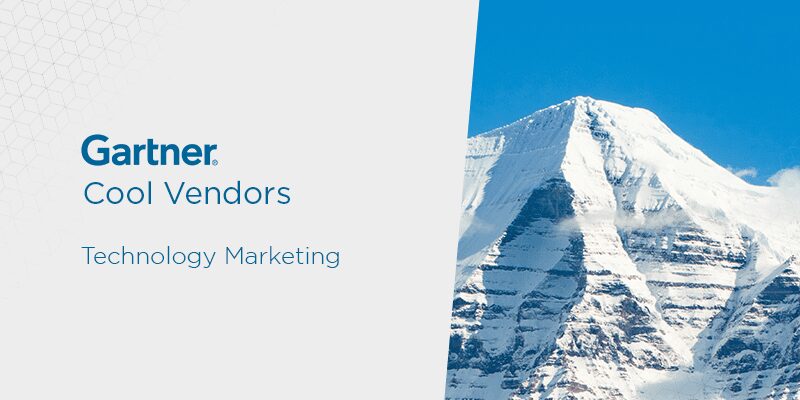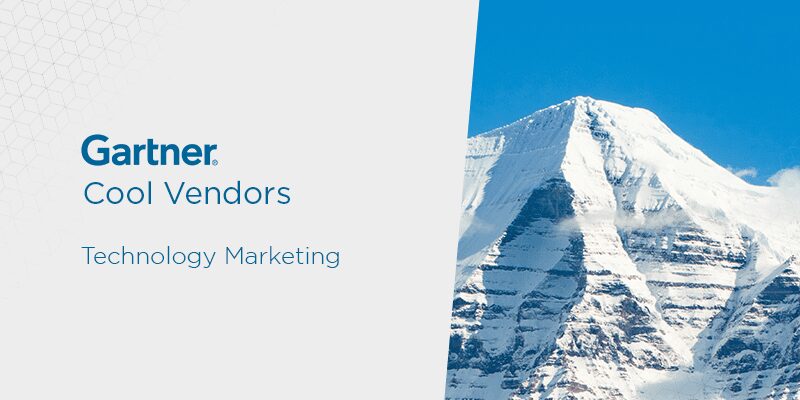 Gartner's newest research highlights six Cool Vendors in Technology Marketing that offer innovative alternatives in the 2021 marketplace.
Analyst house Gartner, Inc. recently released a new research report highlighting six of the emerging solution providers that technology marketing leaders should consider if they're looking to improve direct and indirect seller success. The 2021 iteration of Gartner's Cool Vendors in Technology Marketing report features information on smaller companies that offer innovative services not commonly found in the market. This report was compiled by Gartner analysts Ray Pun, Alastair Woolcock, Julian Poulter, Michael Maziarka, David Yockelson, and Christy Ferguson.
The editors at Solutions Review have read the complete report, which is available here, and have put together summaries for each of the vendors listed. While Gartner's process for selecting each Cool Vendor remains a bit mysterious, we believe that our unique perspective can help you understand how these solutions will fit into the evolving marketplace. The vendors listed below are listed in alphabetical order.
CaliberMind offers a marketing analytics-as-a-service to B2B marketers and mid-market to enterprise-level organizations looking to improve their marketing efforts, enable sales teams, and make data-informed decisions that drive business. In addition to its analytics capabilities, CaliberMind also offers campaign optimization, lead and account management, data management, customer profiling, target account list building, lead gen modeling, and attribution modeling services for demand and marketing operation leaders. CaliberMind also includes an integration engine that supports custom and out-of-the-box integration for vendors like Adobe Marketo, Oracle Eloqua, HubSpot, Salesforce Pardot, and social channels like Facebook, Google, LinkedIn, and others.
---
LeanData's platform automates demand generation and account execution actions for a company's inbound, outbound, and account-based efforts. The company's services can streamline the revenue processes between sales development reps (SDRs), marketing, and sales teams by automating their lead-to-account matching and routing efforts. With its mixture of lead routing software, lead-to-account matching, and engagement analytics, companies can improve how they visualize, optimize, and adapt to their workflows.
---
MetaCX's platform is designed to enable value with live performance data and collaboration between buyers and sellers. By providing co-owned digital spaces businesses can invite anyone into, MetaCX hopes to create environments where sellers and buyers can agree on value-generating goals and collaborate on the outcomes, milestones, metrics, and action plans that will lead to the realization of that value. The MetaCX service also includes performance metrics, shared outcome templates, customizable action plans, multidirectional data, and other features to build trust between companies and their customers, partners, and peers.
---
ringDNA is a revenue acceleration platform designed to help businesses scale their growth using AI, sales engagement, sales playbook execution, performance insight, conversation intelligence, and other sales enablement tools. With ringDNA's guided selling process, sales reps have access to situational insights and real-time coaching alerts. These tools will assess the engagement between a buyer and a seller to help managers improve performance and generate more client meetings and conversions. Users can also use ringDNA's products to drive operational efficiency, automate sales engagement, improve revenue capture from sales and marketing, engage leads faster, and shorten sales timelines.
---
xiQ is a SaaS-based, end-to-end B2B sales and marketing platform equipped with account-based marketing (ABM), analytics, AI, and content management capabilities. The platform allows technology marketers to personalize ABM strategies with AI analyses of prospects, which associate each potential customer with different personality types (i.e., dominant, influencing, steady, and conscientious) to help sales teams identify the most qualified accounts and contacts. The platform is best suited for larger technology providers managing complex ABM programs backed by dedicated marketing SDR services.
---
---