Influ2 recently announced a new capability for its "person-first" marketing platform. Titled Audience Discovery, this new feature will help B2B marketers operationalize their company's customer intent data, use it to prioritize the accounts they have already engaged with, and uncover new opportunities based on Ideal Customer Profiles (ICPs).
Our
Free Marketing Automation Buyer's Guide
 helps you evaluate the best solution for your use case and features profiles of the leading providers, as well as a category overview of the marketplace.
Influ2 is a marketing platform designed to help B2B marketers and companies target decision-makers, track engagement at an individual level, capture audience intent, increase brand awareness, boost customer engagement, and ultimately improve lead quality. The Influ2 platform also comes equipped with account-based marketing, demand generation, content marketing, CRM integration, and CTR analytics features. Influ2 works with enterprise and mid-sized clients worldwide.
With the announcement of its new Audience Discovery capabilities, Influ2 will provides its clients with new insights into their audience's reach and flexibility to change, which can help them target their messaging toward audiences most likely to convert. These new capabilities can also help promote sales and marketing alignment by developing a unified audience built on existing CRM pipeline activities.
Dmitri Lisitski, the CEO and co-founder of Influ2, said, "We're excited to launch Audience Discovery because any successful B2B marketing strategy is based on having a true understanding of who you're going after, while also discovering new prospective accounts. It's so fundamental to a marketer's success, and now with this new tool, marketers will be able to expand their audiences based on their Ideal Customer Profile (ICP) and find the audiences that they don't have right now but want. While also launching stronger nurture campaigns that will further engage with the accounts and buying groups that they've already reached out to."
Learn more about Influ2.
---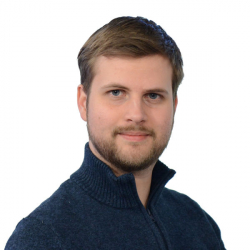 Latest posts by William Jepma
(see all)