The editors at Solutions Review highlight what's changed since the last iteration of the Gartner Magic Quadrant for B2B Marketing Automation Platforms and provide an analysis of the new report.
Analyst house Gartner, Inc. recently released the 2021 version of its Magic Quadrant for B2B Marketing Automation Platforms. Gartner defines a B2B marketing automation platform as software that supports lead management, lead scoring, lead generation, and lead nurturing activities across marketing channels. According to Gartner's report, the main goal of these platforms is "to capture, qualify, and nurture leads to the point that they are sales-ready, then align them to the appropriate sales team member(s) to drive toward a closed deal."
The core capabilities of a B2B marketing automation platform include lead scoring, out-of-the-box reports, customer engagement programs, lead workflow, and the ability to input, synchronize, cleanse, and active first-party data. Gartner also lists some optional capabilities for these platforms. These include predictive analytics, prescriptive analytics, and customer journey analytics.
In this Magic Quadrant, the first one to focus on B2B marketing automation platforms, Gartner has identified what it considers to be the 13 most significant providers in the B2B marketing automation marketplace and evaluated the strengths and weaknesses of each listed vendor. It ranks them on the signature "Magic Quadrant" graph, which clarifies how Gartner ranks the vendors' ability to execute their vision. The graph is divided into four quadrants: leaders, challengers, niche players, and visionaries.
Key Takeaways: 2021 Gartner Magic Quadrant for B2B Marketing Automation Platforms
---
To qualify for Gartner's report, each marketing automation vendor had to meet specific criteria before April 30th, 2021. Those criteria include a proven ability to provide lead management functionalities, at least 20 customers actively using their solution, a minimum of 12 new customers in the last 12 months, business viability demonstrated by three years of revenue growth, a partner ecosystem, at least $25 million in FY20 revenue from their marketing automation solution, and a sales and customer service presence in two of the following regions: North America, Latin America, EMEA, and Asia/Pacific.
A breakdown of each category listed and the companies associated with it is below.
Leaders
Adobe is the highest-rated Leader in the Magic Quadrant. Its Adobe Marketo Engage product is outfitted with multi-channel marketing automation, account-based marketing (ABM), and account-based lead qualification tools capable of supporting large-scale B2B programs. Adobe's strengths are its global support services and the extensive third-party integrations it offers via the Marketo LaunchPoint and Adobe Exchange marketplaces.
Oracle's marketing automation platform, Oracle Eloqua, is a robust solution tailored to the needs of large, complex organizations looking to improve their marketing. Eloqua has a lead management feature suite that integrates with other Oracle CX Marketing suite tools, including its advertising, commerce, content management, account intelligence, advertising, and  CDP modules. Its strengths come from the improvements made to Eloqua's user experience and its data enrichment options (via Oracle DataFox, Oracle Advertising Data Enrichment, and third-party options available through the Oracle Cloud Marketplace).
Salesforce Pardot is part of its Marketing Cloud product suite and supports marketing automation solutions like lead management, ABM, and multi-channel engagement. The company works with mid-market and enterprise organizations worldwide but specializes in the financial and high tech markets. Salesforce's user interface receives high scores from Gartner Peer Insights users, as does its Trailblazer Community, which provides customers with a network to share best practices and tips. Another strength is its reporting and analytics capabilities available in Pardot's Advanced and Premium editions.
Our
Free Marketing Automation Buyer's Guide
 helps you evaluate the best solution for your use case and features profiles of the leading providers, as well as a category overview of the marketplace.
Creatio's marketing solution is designed to work in tandem with Creatio's sales and service-oriented applications, which can all be integrated on a single, unified platform. The company's marketing automation tools are best suited for midsize and larger organizations, especially in financial service, high tech, and manufacturing. Marketing Creatio's strengths include its lead scoring capabilities, accessible pricing, and embedded machine learning and AI tools, which help users manage traditional demand generation programs and ABM campaigns with increased ease.
HubSpot's Marketing Hub rounds out the Leaders category in Gartner's report. Its Marketing Hub suite offers users a unified SaaS platform outfitted with multi-channel customer engagement, content management, sales management, prospect engagement, and service modules that all use the same interface and data model. HubSpot is well regarded for its ease of use, and Gartner Peer Insights users say the company strikes a good balance between functionality, extensibility, and flexibility. Other strengths include its extensive partner ecosystem, which offers over 300 integrations and thousands of implementation partners, and its firm understanding of the marketing automation marketplace and how its solution fits into it.
Challengers
Microsoft's Dynamics 365 Marketing platform is the leading Challenger in this year's Magic Quadrant. The platform is part of the broader Dynamics product suite. It includes multi-channel marketing automation tools that integrate with Microsoft's Power Automate workflow process builder and Power BI analytics solutions. While Microsoft's marketing automation features may lack a strong presence in the marketplace, they benefit from well-developed add-on capabilities and partners. Dynamics 365 Marketing is also well-regarded for its innovative updates and Customer Insights CDP, which is available as an add-on module that helps users develop and grow their customer profiles.
Act-On skirts the line between Challenger and Niche Player in Gartner's Magic Quadrant. The company focuses on growth marketing solutions for small-to-midsize B2B companies in North America with multi-channel marketing, automated lifecycle engagement, and behavioral insight tools. Act-On's pricing model is one of its most significant benefits, especially for smaller companies, as it's based on the number of active contacts and has no consumption fees for emails. Its software has also benefited from several significant updates, expanding its capabilities and improving its already well-regarded multi-channel lead engagement solutions.
Our
Free Marketing Automation Buyer's Guide
 helps you evaluate the best solution for your use case and features profiles of the leading providers, as well as a category overview of the marketplace.
Niche Players
CRMNEXT and its suite of CRM software are the first Niche Player in Gartner's report. It provides a module for marketing automation designed to track and measure marketing campaigns across channels, including social media, email, direct mail, and call centers. While Gartner notes that CRMNEXT's UI leaves room for improvement, it makes up for it with versatile deployment options and an extensive suite of AI-based technologies and predictive models for lead scoring. The company also has in-depth data and process management capabilities, which Gartner says are especially relevant to larger companies.
Sugar CRM also features well-regarded lead scoring models, as the company's Sugar Market solutions allow marketers to run multiple models for leads, opportunities, and ABM initiatives. Users also have the option to use prebuilt models and customizable fields to drill down predictive scoring details. The company lacks a breadth of multi-channel support but receives high scores for its customer service and transparent pricing, bundles, and service approach.
Zoho's CRM Plus product brings sales, marketing, and service functionalities together on a single platform to help worldwide companies across industries improve their marketing efforts. Its marketing automation tools are best suited for small-to-midsized companies. These tools are only available in the Zoho CRM Plus bundle, which may not be ideal for larger companies. Still, its streamlined implementation and deployment processes mean companies of all sizes can handle the onboarding process internally or with Zoho's assistance. Other strengths include flexible lead flow functionalities and a high customer retention rate.
BSI offers marketing automation as part of its BSI Customer Suite and is best suited for larger organizations in banking, securities, retail, and insurance markets. Its strengths include its single customer view, which can help marketers improve their campaign effectiveness, and embedded AI tools and algorithms. BSI does not have the number of implementation partners that other vendors do but is notable for its open platform, which allows users to integrate web applications with their solutions.
Freshworks is the final vendor listed in the Niche Player category. Its Freshsales Suite product provides B2B marketers with streamlined lead management functionalities reinforced by the Freddy AI engine. The company focuses its efforts on SMB and midmarket companies in the high-tech markets. Its strengths include its AI/ML-powered lead scoring qualifications and general ease of use, making it easy for users to implement and launch campaigns. Freshworks doesn't have an extensive partner network, but its pay-as-you-go model helps improve its value in the eyes of SMB customers.
---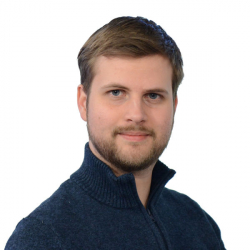 Latest posts by William Jepma
(see all)