OutboundEngine has been acquired by Elm Street Technology, a residential real estate marketing solutions provider. The acquisition will bring OutboundEngine's marketing automation capabilities to Elm Street's Elevate platform, which provides companies with an end-to-end suite of real estate marketing services. OutboundEngine is the tenth acquisition Elm Street Technology has made since it was founded in 2016.
Our
Free Marketing Automation Buyer's Guide
 helps you evaluate the best solution for your use case and features profiles of the leading providers, as well as a category overview of the marketplace.
OutboundEngine's "all in one" marketing software is designed to help SMBs in financial services, automotive, real estate, mortgage, travel, home service, travel, and other industries discover new opportunities in their existing network. Meanwhile, Elm Street Technology's Elevate platform provides real estate companies with a growing collection of technology and marketing services designed to capture and nurture leads with email, blog, social, CRM, lead generation tools, and marketing automation capabilities.
Elm Street Technology's Elevate platform offers real estate professionals a single vendor and point of contact for their business and marketing needs. The acquisition of OutboundEngine and its tech stack will help Elm Street Technology create new opportunities for its existing real estate clientele. It will also help expand Elm Street's "one-stop-shop" for real estate marketing strategies and grow into larger markets and audience segments, including the mortgage and lending verticals.
Marc Pickren, the CEO of OutboundEngine, made the following statement in a press release announcing the acquisition: "We are in a time of sweeping digital change and customer-focused product evolution. OutboundEngine's ability to align with a progressive and forward-thinking company like Elm Street Technology will empower us to evolve our products and services at an aggressive pace that's never been seen in the real estate sector."
Learn more about OutboundEngine and Elm Street Technology.
---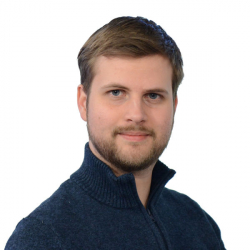 Latest posts by William Jepma
(see all)