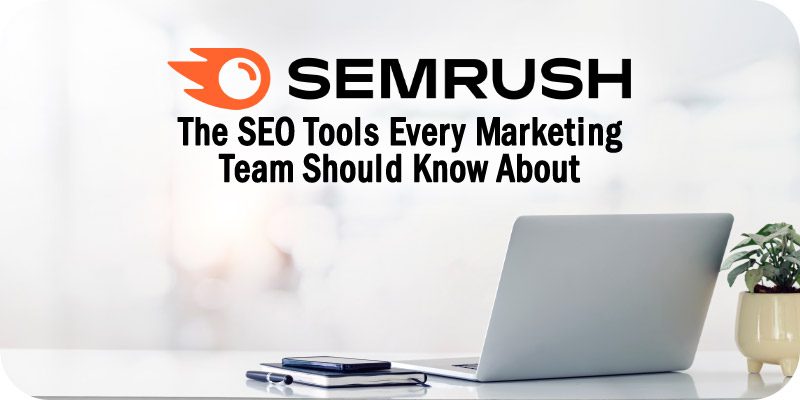 The editors at Solutions Review compiled an overview of the Semrush SEO tools that marketing teams should know about. Solutions Review participates in affiliate programs. We may make a small commission from products purchased through this resource.
Search engine optimization (SEO) is one of the most valuable parts of a marketing strategy, as it helps ensure the right content reaches targeted audiences when and where they search for it. Without SEO, marketers would have to rely on sheer luck. But knowing how to implement SEO into your marketing strategy isn't always straightforward. For the best odds of success, companies should equip their marketing teams with an SEO solution with the best practices, tools, and tricks they need to create content across channels that reach, engage, and convert the right people.
However, with so many options available, finding the best one for your company can be daunting. To help, the Solutions Review editors have compiled a rundown of the SEO features available on Semrush, a leading online visibility management SaaS platform that provides SEO, content marketing, competitor research, pay-per-click (PPC), and social media marketing tools for companies across industries.
The Semrush SEO Tools to Know About
---
On-Page SEO
On-page SEO focuses on optimizing web pages to improve their visibility and ranking on search engine results pages (SERPs). With Semrush, users can check their "site health," get a clear picture of how a Google crawler interacts with their website, audit the current SEO of their site, use actionable solutions to fix identified website issues, and improve the ranking of specific pages with tips for link building, content writing, SERP feature targeting, and more.
Keyword Research
Keyword research is fundamental to SEO as it helps website owners understand the terms and phrases their target audience is searching for, giving them the insight they need to optimize their content accordingly. Semrush's keyword tools can help marketers identify the best keywords for their digital marketing strategies, create master lists that outline ongoing strategies, track real-time metrics for up to one thousand unique keywords at once, identify ways to rank for competitor keywords and discover the organic and advertising value of any keyword based on search volume, intent, keyword difficulty, number of results, CPC, competition level, SERP Features, and variations.
Local SEO
Local SEO refers to the process of optimizing a website or online presence to increase visibility and attract targeted traffic from local searches, specifically for businesses targeting customers within a geographical area. There are four primary tools Semrush offers for local SEO: Listing Management, On-Page SEO Checker, Position Tracking, and the Social Media Toolkit. With these features, marketers can analyze industry trends, track daily performance, follow local ranking progress on a ZIP code level, monitor competitor domains, and post updates on multiple online channels from a single platform.
Rank Tracking
Monitoring performance on Google can feel like a full-time gig, which is where Semrush's rank-tracking tools can help. Instead of manually checking the performance of your pages, Semrush makes it easy to monitor signs that could indicate an update to Google's algorithm, gather research on the domains with the most organic visibility, and optimize your targeting efforts based on the most accurate data, updated daily.
Link Building
Link prospecting can be one of the harder parts of marketing, especially considering how challenging it is to reach out to prospects in hopes of getting a backlink. That's where Semrush's extensive database of backlinks can help. Instead of playing email tag with someone who may not get back to you, Semrush's dynamic backlink builder can help you track inbound links, find link outreach opportunities based on your competitor's backlink profiles, and more. Semrush can also help streamline the process of auditing your backlinks, avoiding Google ranking penalties, analyzing competitor performance, and generating outreach campaigns.
Competitor SEO Analysis
Knowing what your competitors arSemrush'ss a good strategy for anything, and Semrush makes it easy. For example, if you want to see what a specific competitor is doing, enter their domain name, and Semrush will give you insights into what they're doing. Other tools Semrush offers for competitor analysis include keyword identification, backlink analytics, position tracking, and more.
---
---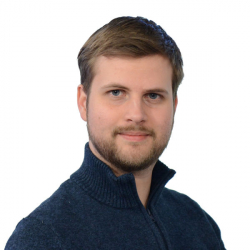 Latest posts by William Jepma
(see all)