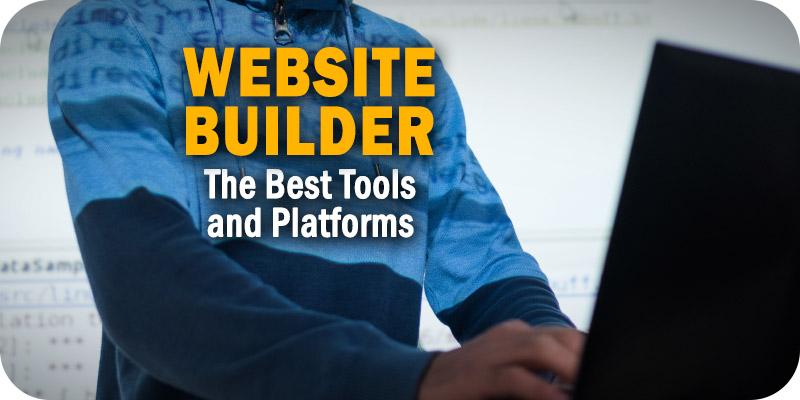 The editors at Solutions Review have compiled the following list to spotlight some of the best website builder tools and platforms to help your business improve its web presence.
Having a website is non-negotiable for modern businesses, but developing an attractive website that aligns with a brand identity and keeps visitors engaged is easier said than done. That's where website builder tools and platforms can help, as they allow users of various experience levels to develop websites without editing code.
There's no such thing as a one-size-fits-all platform, though, so each business needs to research the capabilities, strengths, and potential drawbacks that the different website builder tools in the marketplace offer. With that in mind, Solutions Review editors have compiled this list of the best website builder tools and platforms to consider if you're looking for a new solution in 2023 (and beyond).
The Best Website Builder Tools and Platforms
---


Description: HubSpot offers various capabilities centered around marketing, sales, customer service, content management, and operations. With its free drag-and-drop website builder, businesses can use pre-built, customizable page templates, modules, styles, and other tools to get their website running in record time, no coding required. The website builder tools also integrate with HubSpot's free CMS, providing users with a full suite of free features for content development and management.
---
Description: Wix's website builder platform offers businesses a solution equipped with enterprise-grade infrastructure, website design tools, customizable templates, and other business features to help users grow online. For example, the company's toolset includes hundreds of designer-made website templates, a drag-and-drop builder, a whole stack of web development tools, search engine optimization, custom domain names, enterprise-grade security, secure web hosting, custom design tools, and more.
---

Description: Squarespace is an all-in-one website building and e-commerce platform. It equips businesses and individuals worldwide with the tools they need to develop a consistent brand, curate an online presence, create engaging customer experiences, manage projects, and grow their businesses. The company's toolset covers everything from website templates to domains, online stores, email marketing, social media, logo development, marketing, content scheduling, and more.
---
Description: WordPress is one of the market's most well-known content management and website-building platforms. Users of all experience levels can use its accessible web publishing software to create websites, blogs, newsletters, and digital experiences. Its website builder toolkit comprises drag-and-drop page designs, dozens of styles, color schemes, fonts, and integrations, making it easy for users to customize their sites.
---
Description: Shopify is a global commerce company that provides tools for starting, growing, marketing, and managing a retail business. Entrepreneurs can use Shopify's store builder, customizable theme templates, and collection of third-party apps to create memorable shopping experiences for their customers. Its no-code website builder equips businesses with drag-and-drop WYSIWYG functionalities, customizable styles (fonts, colors, imagery, etc.), POS system integrations, and more.
---
Description: Duda is a web design platform designed to help small businesses, digital agencies, online publishers, and worldwide companies of all sizes improve their brand identity with high-performing websites. Its no-code website builder software comes equipped with industry-specific templates, a built-in content management system (CMS), custom widgets, project management, internal asset sharing, workflow automation, client management, white-label website builder tools, and more.
---

Description: Weebly, now part of Square's product suite, is a free website builder and e-commerce service provider. The company equips its users with drag-and-drag website builder tools, an integrated e-commerce platform, responsive themes, dynamic mobile website templates, custom headers, personalized backgrounds, blog templates, SEO tools, blog management, social sharing, and integrations with various media and third-party apps.
---
Description: Google Workspace is a suite of tools, products, and software designed to help users improve productivity, cloud computing, and collaboration. Included in that suite is Sites, a website builder product that allows users to create engaging, high-quality sites for their team, project, or event that look great on desktop, mobile, and everything in between. The product doesn't require coding experience and includes drag-and-drop design tools, real-time co-editing to improve team collaboration, sharing permission management, and more.
---

Description: Webflow is a visual development platform designed to help users build websites without writing any code. Businesses can use the Webflow Designer platform to create content-driven designs, launch custom e-commerce stores, optimize content for search engines, collaborate with team members, launch new campaigns, and more. Additional features include a content management system (CMS), logic-based workflows, scalable hosting, advanced security, and other tools for enterprise-scale growth.
---

Description: GetResponse offers a suite of simple and robust solutions that can be scaled and customized for small and large organizations. With its free, AI-driven, and code-free website builder, businesses can create a compelling online presence optimized for mobile and desktop viewing. Features include personalized website templates, drag-and-drop editing tools, built-in popups,  email marketing, landing page development, sign-up forms, performance management, SEO tools, custom domains, and more.
---

Description: MailChimp is an "all-in-one" marketing and commerce platform with features for audience management, analytics, marketing automation, and other creative tools. The platform also comes with website builder functionalities, enabling users to create, customize, and promote a website with pre-designed color palettes, themes, and layouts. Other features include search engine optimization, a built-in stock photo library, real-time editing, e-commerce management, marketing tools, appointment scheduling, and more.
---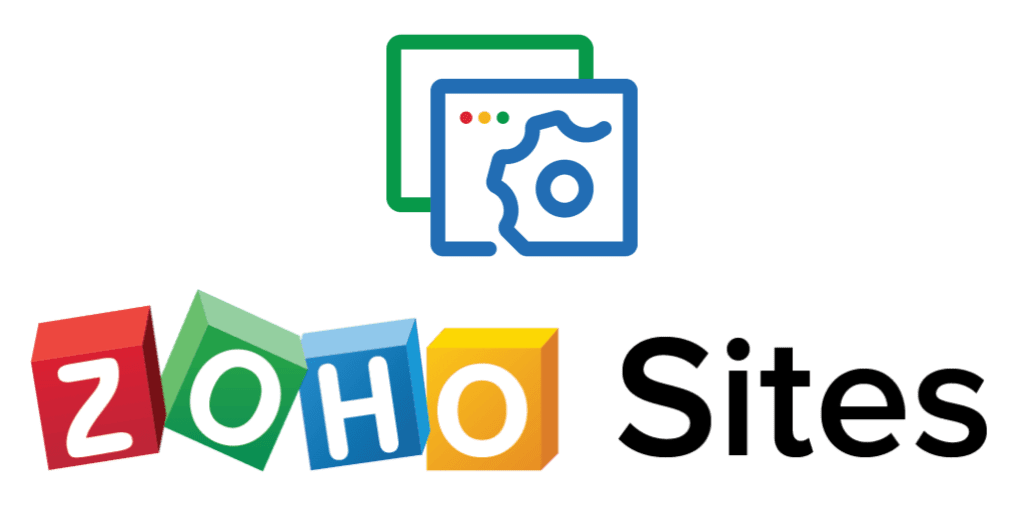 Description: Zoho is a multinational company specializing in software development, cloud computing, and web-based business tools. It offers a collection of products and applications across major business categories. With Zoho Sites, the company equips businesses of all sizes with the tools they need to create custom websites easily. Its toolset includes a visual editor, pre-designed templates, pre-built layouts, a member portal, and integrations with other Zoho applications, including its CRM, Marketing Automation, and SalesIQ products.
---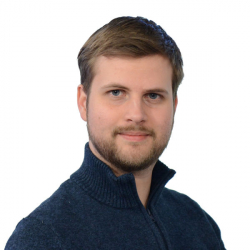 Latest posts by William Jepma
(see all)