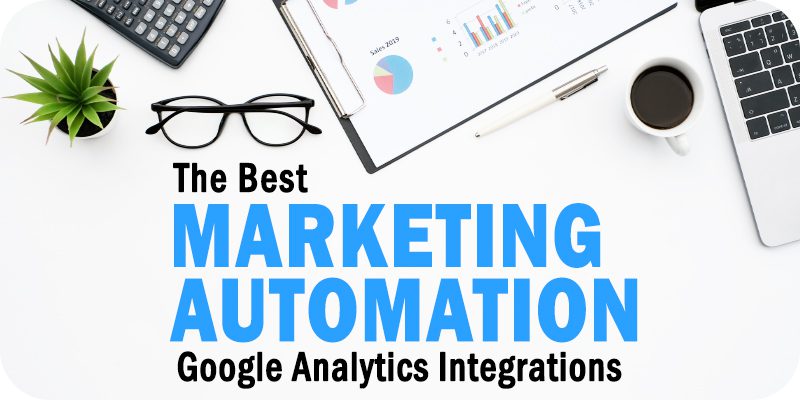 The editors at Solutions Review have compiled this list to spotlight some of the best marketing automation integrations for Google Analytics users.
No matter the size of your business or the industry you operate in, it's highly likely your company is using marketing automation to some degree. Still, marketing automation on its own is not enough to guarantee the success of any business, which is why most companies pair it with additional software solutions. One of those is Google Analytics, a leading web analytics tool for companies and individuals looking to monitor website traffic.
Google Analytics is included in the Google Marketing Platform, but it doesn't include a dedicated marketing automation solution. Luckily, many of the leading marketing automation companies have developed integrations and connectors to work with Salesforce and continue the growth of your business. To make your search a little easier, we've profiled some of the best marketing automation integrations for Google Analytics and put them in one place.
The Solutions Review editors selected these solutions based on each provider's Authority Score, a meta-analysis of user sentiment through the web's most trusted business software review sites, and our proprietary five-point inclusion criteria. This list isn't static, and the vendors listed may change as the market evolves.
The Top Marketing Automation Integrations with Google Analytics
---


Description: ActiveCampaign offers email marketing, marketing automation, CRM, and Sales Automation. Users have complete control over their email campaigns and have access to solid data collection and automation capabilities. Its user-friendly interface and simple visual overlay allow quick onboarding and a shallow learning curve. With the Google Analytics integration, ActiveCampaign users can track email results, monitor link clicks, see the impact of email campaigns, and uncover new insights for improving their digital advertising and marketing efforts.
LEARN MORE
---
Description: Optimizely provides companies with an open, extensive digital experience platform to help them create and optimize digital customer journeys. Its product suite includes content creation, commerce, and data intelligence solutions. Optimizely's verified Google Analytics for Marketing Automation integration equips marketers with the tools they need to track relevant data, see real-time analytics for web pages, and make analytics a core piece of the content creation process. The integration is best suited for companies that want to improve user and customer experiences on web, e-commerce, mobile, and social sites.
LEARN MORE
---

Description: GetResponse offers a suite of simple and robust solutions that can be scaled and customized for small and large organizations. The company's marketing solutions include automation, CRM, webinar software, email design, and more. Marketers can easily use the automation tool to create complex workflows, and the software allows for hundreds of customer journey scenarios with real-time updates. The Google Analytics integration can provide users with a 360-degree view of subscriber behavior by tracking data like clicked links in emails to order forms and more.
LEARN MORE
---

Description: Pardot is the B2B marketing automation solution from Salesforce. It directly integrates with Salesforce's CRM to harness all available data. This helps align marketing and sales to generate leads and keep them engaged. Since Pardot focuses exclusively on B2B, users can prioritize valuable leads through scoring and grading. Companies can expand Pardot's capabilities with the Google Analytics Connector, which pulls ITM parameters into Pardot, syncs them with Salesforce, and ultimately streamlines data flow between software platforms. The interaction collects data from primary Google Analytics tags like campaign name, medium, source, content, and term.
LEARN MORE
---
Description: Iterable is a growth-based marketing platform that focuses on developing and optimizing cross-channel experiences. The platform helps marketers create, optimize, and measure customer interactions and feedback and use that data to improve customer relationships. Through Iterable's partnership with Google Analytics, companies can track the website traffic that originates from Iterable's messaging campaigns and use it to analyze and report on customer behaviors.
LEARN MORE
---

Description: Campaigner is an email marketing and marketing automation platform designed to help companies use customer data to develop personalized, 1:1 interactions that drive engagement, increase revenue, and improve customer lifetime value. Features include workflow automation, email templates, conversion tracking, advanced segmentation, email builder tools, landing pages, and more. With Campaigner's Google Analytics integration, users can track the success of their email campaigns and better understand how those campaigns affect website activity, calculate ROI metrics, and convert prospects into leads.
LEARN MORE
---
---

Description: Maropost Marketing Cloud provides tools for building complex customer journeys. The platform gives marketers the ability to connect with customers across email, web, mobile, and social media channels. Users can create and automate workflows from a simple dashboard on every channel and lifecycle stage. The company offers a suite of integrations for the Maropost Marketing Cloud platform, including one for Google Analytics, which can help users track advertising ROI and other relevant data across the web and social media applications.
LEARN MORE
---


Description: Terminus is an account-based engagement platform designed to help companies deliver more revenue via multi-channel account-based marketing (ABM) capabilities. Its platform, the Terminus Engagement Hub, is capable of connecting first and third-party data across a suite of engagement channels, including chat, ads, email, and web. The company's solutions integrate with leading marketing automation, content experience, data, CRM, sales engagement, and other platforms, including Google Analytics. With this integration, Terminus users can expand their account-based traffic data, prioritize in-market accounts, alert teams to spikes in buyer activity, and more.
LEARN MORE
---

Description: AWeber aims to help entrepreneurs and small business owners connect with prospects and customers through optimized, easy-to-use email marketing solutions. Its email marketing features include automation, segmentation, tagging, drag-and-drop design tools, analytics, pre-built templates, and more. While there isn't a direct integration with Google Analytics, the AWeber platform can still work alongside Google Analytics to help marketers track the performance of sign-up forms, messaging, link clicks, and other relevant data.
---

Description: VBOUT is a multi-channel marketing automation solution for collecting leads with a customer-centric approach. The company provides a variety of marketing automation capabilities in its flagship platform. Marketers save time using VBOUT, as everything they need is in one place. Its dashboard uses a drag-and-drop for creating landing pages, customer journey builder, social media management. Users can add automation to any of their campaigns with ease. Google Analytics is available as a native integration for the VBOUT platform.
LEARN MORE
---

Description: Sendinblue is an "all-in-one" digital marketing platform for B2B and B2C businesses, agencies, and e-commerce companies. Its marketing solution provides companies with a suite of email marketing, CRM, SMS marketing, transactional messaging, marketing automation, landing pages, marketing campaigns, and other functionalities to help SMEs and SMBs build meaningful relationships with their customers. With the Sendinblue Google Analytics plug-in, companies analyze email campaign performance, monitor clickthrough rates, analyze how viewers react to your marketing, and use that data to optimize future campaigns and strategies.
---
Solutions Review participates in affiliate programs. We may make a small commission from products purchased through this resource.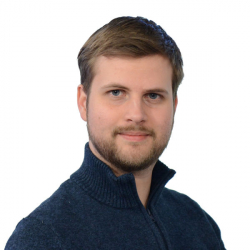 Latest posts by William Jepma
(see all)