Top MarTech News From the Week of April 29th: Updates From Adverity, RollWorks, Freshworks, and More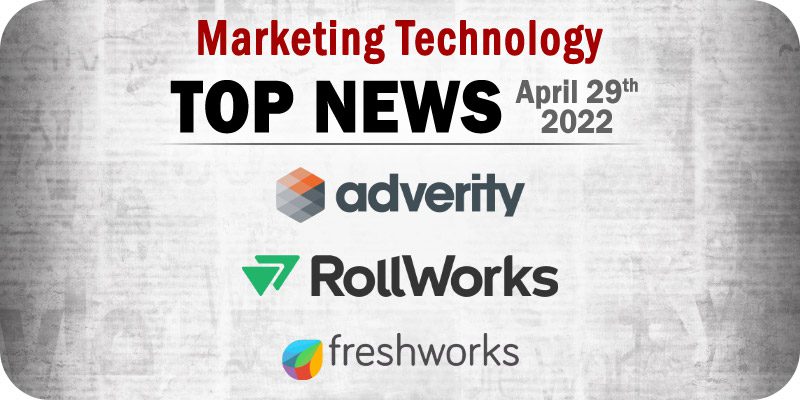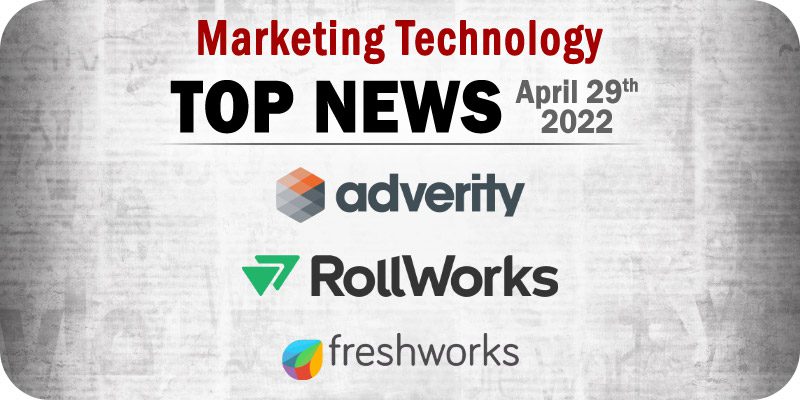 The editors at Solutions Review have compiled a list of the top MarTech News from the week of April 29th, 2022. This round-up features news from Adverity, Freshworks, RollWorks, and other brands in the CRM and marketing technology markets.
Keeping tabs on all the most relevant CRM and MarTech news can be time-consuming. As a result, our editorial team aims to summarize the week's top headlines in the marketing technology landscape. The Solutions Review editors will compile a weekly round-up of vendor product news, mergers and acquisitions, venture capital funding, talent acquisition, and other noteworthy MarTech news.
Our
Free CRM Buyer's Guide
helps you evaluate the best solution for your use case and profiles leading providers in the marketplace.
Top MarTech News From the Week of April 29th
---
Adverity—a data and analytics platform for marketing, sales, and e-commerce teams—recently announced the integration of a Reporting API from Integral Ad Science (IAS). The API, Report Builder, is designed to help users create more accurate campaign optimizations and unlock actionable insights from their data. By combining IAS data with the rest of their marketing data, users can analyze campaign metrics, ensure they haven't been affected by fraudulent activity, promote faster decision-making, and better understand the impact of marketing spending on their ROI.
---
Freshworks has announced the launch of Freshworks CRM for e-commerce, a new customer relationship management platform designed to provide companies with a unified customer record across their sales, customer support, and conversational marketing efforts. The Freshworks CRM for e-commerce is built for digital retailers and direct-to-consumer brands and can help marketers engage with their buyers via modern messaging channels like WhatsApp and provide more personalized experiences. The platform is built on Freshworks' Neo platform and is available now from Freshworks directly or via the Shopify App Store.
---
Qualtrics, the experience management (XM) software category creator, has launched Employee Experience ID. This new capability provides companies with a unified view of employee preferences, performance, engagement, feedback about work, and insights into their experience with a company. Employee Journey Analytics, a new feature powered by the Employee Experience ID, will equip businesses with insights into the employee's journey across hiring, onboarding, technology experience, and manager experiences. The Employee Journey Analytics tool is available now, with additional features powered by Employee Experience ID coming later in 2022.
---
RollWorks, an account-based marketing platform, recently announced a new partnership with Drift, a Conversation Cloud Company. The partnership will help B2B marketers across industries convert marketing activity into sales actions and improve their sales velocity, customer support, lead management, and customer engagement. With this integration, which leverages RollWorks Site Visitor API, B2B marketing teams can qualify leads, identify and engage site visitors, uncover new lead opportunities, improve pipeline quality, maximize site conversions, and deliver personalized customer experiences in real-time.
---
Simon Data, a customer data platform for marketers, has announced details on Identity+. The new tool is designed to help marketers improve the real-time identification rates of their e-commerce traffic, better understand their first-party customer data, and build complete customer profiles. The feature matches personalized customer data to existing customer profiles and can secure remarketing conversions via owned channels, improve marketing ROI, and develop increased customer engagement.
---
For consideration in future WorkTech news round-ups, send your announcements to wjepma@solutionsreview.com.
---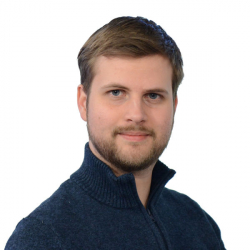 Latest posts by William Jepma
(see all)