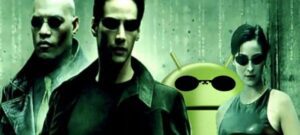 As enterprise mobility continues to grow across organizations of all sizes, Mobile Device Management (MDM) adoptions continues to follow. In early 2013 we heard whispers suggesting MDM was dying out. As we continue to enter 2014 MDM adoption has done anything but that however. We have seen larger tech providers absorb pure play MDM solutions as they realize their customer's need for such technology, and we have seen MDM providers beefing up their offers on a continuing basis as the need for more security and control is realized.
Most recently Tangoe has done the latter. On Wednesday Tangoe, Inc. (NASDAQ: TNGO), a leading global provider of Connection Lifecycle Management (CLM) software and related services, announced the latest update of their Mobile Device Management (MDM) software, version 13.3. The updated version 13.3 is part of Tangoe's MatrixMobile Solution Suite and helps enterprises to turn-on, manage, secure and support their global mobile estates.
V13.3 solution suite consists of a full range of globally available capabilities that span the connection lifecycle, including advisory services, activation capabilities, security and policy management, expense management and support services, which result in comprehensive solutions for assets, expenses, usage and analytics.
Of the release Ken Lienemann, senior vice president, of Tangoe is quoted as saying, "As enterprises around the globe rely on mobile more often than any other platform for critical tasks, there is a need for more than just a point solution for mobile device management. Tangoe's MatrixMobile is part of our recently announced Matrix Solution suite, which provides a diverse and rich set of capabilities to address these growing needs in a globally available single solution. With MatrixMobile's expanded capabilities, enterprises have a complete end-to-end solution for their mobility management and support needs, from managing and securing access to having the ability to outsource device management and user support, so enterprises can spend more time focusing on their core businesses."
For the full release and for more detail on the release of MatrixMobile MDM v13.3 solution click here.