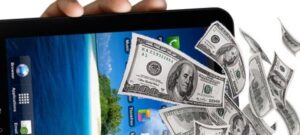 In the wake of our post last week outlining reasons why mobility will be on the rise throughout 2014, MarketsandMarkets has released a report supporting our predictions for the Mobile Device Management (MDM) space. The subject line of their recent release says it all, "Mobile Device Management (MDM) Market worth $3.94 Billion by 2019".
Solutions Review's articles Three Reasons Why 2014 will be the Endless Summer of Mobile, by Doug Atkinson, points to a few specific trends highlighting the predictive rise in mobility. First and foremost we saw Microsoft's new focus on "Mobile-First, Cloud-First" and their launch of Microsoft Enterprise Mobility Management (EMM) as a large indication of the growing importance of mobility, access, and security. On top of this tech giant looking towards EMM Dell is diving into the same pool as well with their solution that "securely manages endpoints—including smartphones, tablets, laptops and desktops—and containers."
Now we have a new report from MarketsandMarkets predicting billion dollar growth in the MDM space. It seems that all signs are pointing to the fact that enterprise mobility, security and access to data through mobile devices is not slowing down any time soon. The report itself looks to "segments the global MDM Market into various sub segments with an in-depth analysis and forecasting of market sizes. The report also identifies the factors driving the market, various restraints and opportunities impacting it along with the adoption trends."
Key drivers for the MDM market according to the MarketsandMarkets reports include:
data security concerns in organizations
mobile device population explosion
increased smart phones and tablets penetration
consumerization of IT
Bring Your Own Device (BYOD)
Click here to read to full release and access your free 2014 Solutions Review MDM Buyers Guide here to find out who this top MDM Vendors are in this growing space.