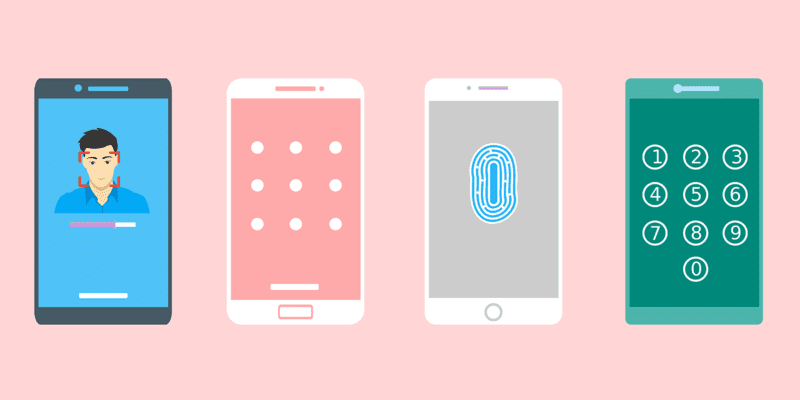 IT news and analysis outlet CRN recently released its 2020 Mobile 100, a ranking of prominent mobile technology vendors that solution providers should be aware of. The list is made up of established and emerging mobile devices as well as management and security vendors. The list is broken down into four distinct product categories, including mobile devices, mobile device management and security tools, mobile app development platforms, and mobile software products.
Though the Mobile 100 is aimed at highlighting software vendors for the purposes of solution provider partnering, Solutions Review is most interesting in highlighting the vendors from that offer unique products and platforms for enterprise organizations. As such, we've read through CRN's complete rankings, available here, to analyze the trending mobile device management and security companies we think matter most. For an even deeper breakdown of mobility management software, tools, vendors and platforms, consult our popular Buyer's Guide.
Note: providers are listed in alphabetical order.
BlackBerry
CylancePROTECT is an AI-based endpoint and mobile security solution that helps users prevent breaches and add controls for safeguarding against sophisticated threats. The tool operates on a single agent, single management console approach that delivers granular role-based access control, allowing administrators to customize permissions to quickly restrict employee access. BlackBerry acquired Cylance in 2019 and has added its mobile security solutions, including CylancePROTECT, to the BlackBerry mobile solution portfolio.
Citrix
Citrix Endpoint Management is a unified endpoint management tool that acts as a consolidated console to manage diverse end user deployment options, including BYOD, Office 365, and Windows 10. The solution combines device configuration, data protection, and usage policy capabilities to provide organizations with role-based management, configuration and security of devices. Thanks to a partnership between Citrix and Microsoft, users can deploy Citrix Endpoint Manager to manage Office 365 apps as well.
IBM
IBM MaaS360 is a unified endpoint management platform that provides an artificial intelligence and cloud-based approach to mobility management. By taking advantage of IBM's Watson technology, IBM MaaS360 delivers AI-driven analytics and security insights on all devices and endpoints managed within the software. IBM MaaS360 lets admins enroll devices over the air; the product's multi-OS MDM platform can manage Apple, Android, and Windows devices alongside rugged devices and IoT devices.
Microsoft
Microsoft Endpoint Manager is a mobility and endpoint management solution that provides transformative management and security that helps users move to the cloud. The tool delivers cloud-powered intelligence, Microsoft 365 stack optimization, fully integrated security and identity, and endpoint detection and remediation. With Endpoint Manager, users can deploy a seamless, end-to-end management solution that combines the functionality, data, and new intelligent actions of Microsoft Intune and Microsoft Endpoint Configuration Manager.
MobileIron
MobileIron UEM is a unified endpoint management solution that places mobile security as its key focus. The platform is built on MobileIron's mobile-centric, zero trust enterprise security framework, which emphasizes authentication and perimeter-less mobile security. MobileIron UEM takes several information signals into account before granting access to business resources. The solution validates the device, establishes user context, checks app authorization, verifies the network, and detects and mitigates threats.
Sophos
Sophos Mobile is a unified endpoint management solution that helps users manage and secure traditional and mobile endpoints. The tool integrates natively with endpoint security programs and supports management of Windows 10, macOS, iOS, and Android devices. The tool leverages Sophos' Mobile Encryption app, which can be centrally managed through the Sophos Mobile console. The solution also accesses content from cloud storage providers like Dropbox, Google Drive, Microsoft OneDrive, and Egnyte.
SOTI
SOTI MobiControl is an enterprise mobility management solution that delivers enhanced features like application management, content management, location services, and remote help. SOTI MobiControl's advanced security features enable your business to maintain full control over who is using your mobile devices and how they are using them. SOTI unifies mobility and endpoint management from a single console, removing the complexity from managing a multi-operating system, multi-vendor, and multi-purpose mobile ecosystem.
VMware Airwatch
VMware AirWatch Workspace ONE is a mobility management tool that gives IT admins flexibility to manage multiple use cases, including unified endpoint management, end-to-end security from devices to data center, and integration across enterprise systems. Workspace ONE manages Windows 10, Mac OS X, and Chrome OS laptops alongside a mobile device fleet. These laptops are managed right alongside traditional mobile devices running iOS, Android, Windows Mobile, Blackberry, QNX and more.
---
Looking for more info on the benefits of mobility management for your company's mobile devices? You should check out our free 2020 Mobility Management Buyer's Guide. We profile the top vendors in the mobility management field, their key capabilities, and our Bottom Line for each.
Check us out on Twitter for the latest in Enterprise Mobility news and developments!
Latest posts by Daniel Hein
(see all)